Today we take a look at a very successful inventor who's alive and well. His work would make Jeff Foxworthy proud, as this inventor's products have been sold all over the world, even though you've probably never heard of him.

His name is Jonah White and I met him through a mutual friend recently, after having seen his product in stores many times over the past 10 years. His story is one of opportunity -- an opportunity that Jonah saw while 20,000 other people who were there missed it.

On a fall Saturday afternoon back in 1994, Jonah was watching a football game at his alma mater, Southwest Missouri State University, where he played football just a few years earlier. His former coach had invited him to give a pep talk to his team before the game. While sitting in the stands during the first half, he saw a fan with what appeared to be the worst set of teeth he had ever seen -- yet this fan was a dental student! The fan was creating quite a scene by flirting with all the pretty ladies in the stands, despite the fact that he had only a few teeth. The fan was playing a joke, and no one else knew it.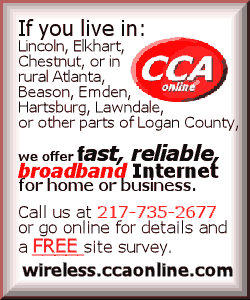 Everyone in the stands saw an obnoxious fan with bad teeth, while Jonah saw what he described as "a gold mine." After halftime, the fan -- after getting rid of his bad teeth -- introduced himself to Jonah. It turns out that the fan was a dental student named Rich Bailey. Rich was a friend of Jonah's college roommate, and he created a false set of teeth to wear to the game just for fun. He also made a set for Jonah, who then suggested that the two go into business together to mass-market the new novelty item.
So in 1996, 26-year-old Jonah White and his friend incorporated their Billy-Bob Teeth Company. It's not a big-city, bright-lights type of company, though, as they started out in Jonah's hometown of Hardin, which is about 60 miles south of my hometown of Quincy in rural Illinois. In fact, you would have to drive through a creek to get to the company's original headquarters, which was his parents' home.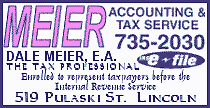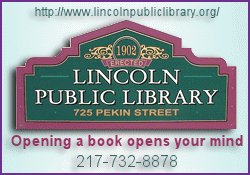 Despite the occasional setback -- such as the day when they lost phone service because a ram sheep got its horns stuck in his parents' phone line and caused an outage -- they have sold more than 14 million sets of teeth, and counting. He's made numerous appearances on TV shows, such as "The Today Show" and many others.
As is the case with most successful products, Jonah's company (he bought out his partner years ago) has faced numerous imitators who have tried to copy his product. He said there have been more than 20 knockoffs, and he decides which ones are worth taking to court.
He's currently developing additional products. His latest product is called Dr. Bailey's Secure Smile and, like the Billy-Bob teeth, this product is also a fake set of teeth. Unlike the Billy-Bob teeth, though, this product provides people who have bad teeth with a great-looking set of teeth -- like a poor man's denture. Since it is just the opposite of the Billy-Bob teeth, he has established a different company to make and sell it. Naturally, that company's name is the William Robert Teeth Company ("William" and "Robert" are the formal names of "Billy" and "Bob").
His other new product on the market is the Billy-Bob pacifier, which is as obnoxious and entertaining as the Billy-Bob teeth. He figures that as long as people need pacifiers, they might as well have pacifiers that make you laugh. Jonah has already sold several million pacifiers.
Jonah's company created the teeth that actor Mike Meyers wears in the Austin Powers movies, although they're much different than the Billy-Bob teeth that Jonah's company makes.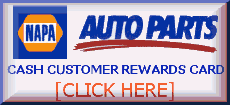 The fact that this inventor lives only 65 miles from my hometown made me realize that you, too, might have a big-time inventor living in your area, and you might not even know it.
Paul Niemann may be reached at niemann7@aol.com.
Copyright Paul Niemann 2007
[Text copied from file received from Paul Niemann]
(Other columns)