Gov. Blagojevich alerts Illinoisans about the risks of tax refund anticipation loans
Joint IDFPR-IDOR public awareness campaign urges use of I-Filing to obtain state refunds in days

Send a link to a friend
[February 24, 2007] CHICAGO -- Governor Rod R. Blagojevich launched a "Get Your Full Refund" consumer awareness campaign on Wednesday to alert Illinoisans about the risks of taking out high-cost refund anticipation loans (RALs). The ads, backed by the Illinois Departments of Revenue (IDOR) and Financial and Professional Regulation (IDFPR), will warn taxpayers not to be enticed by loan offers that come with excessively high interest rates and urge taxpayers to file their taxes electronically to get their refunds fast. The Governor also directed IDFPR to further protect consumers by developing legislation that for the first time in Illinois would license tax preparation companies.
"It's unfair when companies take advantage of hardworking families who want to have access to their tax refund a couple of days earlier. Families and individuals should avoid these high-cost loans. If you file your taxes electronically, you can get your refunds safely in just a few days without having to pay hundreds of dollars in interest and fees and falling into debt," said Governor Blagojevich.

RALs usually run 7-14 days, and fees for these loans can translate into triple-digit Annual Percentage Rates (APR). The public service ad campaign being launched this month will alert taxpayers to the high costs of these loans and will remind consumers that they can get their Illinois tax refund directly deposited within one week if they file their tax returns electronically. Federal refunds take a few days longer, but they can be processed in about two weeks.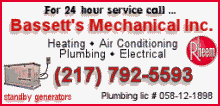 According to a 2007 study issued by the Consumer Federation of America and the National Consumer Law Center, a consumer could pay from $57 to $111 in order to get a RAL for a typical refund of about $2,500. The effective annual interest rate for this loan would be 85 to 170 percent. So far this year more than 1 million Illinoisans have filed their state tax returns electronically while nearly 1.2 million have filed their federal taxes electronically. The average Illinois refund is $270 while the average federal refund is over $2,000.
At the Governor's direction, IDFPR is developing legislation to license tax preparation companies and tax preparers operating in Illinois. In order to obtain a license, these firms would have to demonstrate that their employees were properly trained. Tax preparers would be required to give all potential RAL borrowers a clear and easily understood explanation of the costs associated with these loans.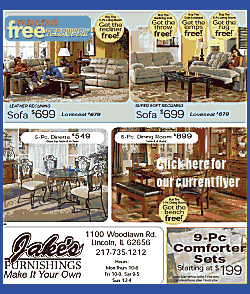 "It is important for taxpayers to understand the costs associated with RALs. Families work hard to earn their money. We want to ensure that they realize that RALs are not their only option to receive their refund. If taxpayers can wait an extra week, they will not have to take out this high-interest loan and will not be subject to other additional fees," said Dean Martinez, Secretary, IDFPR. "The legislation we are proposing would make sure consumers have all the facts before making the decision to borrow against the benefits they've earned."
Lower-income workers who are eligible for the Earned Income Tax Credit are the most frequent targets for RALs. Nationwide, low-income workers comprised over 60% of all RAL borrowers. In Illinois, more than 38 percent of all EITC recipients used refund anticipation loans to receive their refunds faster.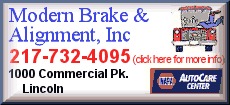 "We offer our WebFile program because we believe that taxpayers who don't use a preparer should be able to get their state refunds fast, without paying a dime," said IDOR Director Brian Hamer. "Visit our site or tell your tax professional to file your taxes online."
Nearly all Illinois taxpayers can file for free on the department's web site at www.tax.illinois.gov, and many can also file their federal taxes online at www.irs.gov.
[Text copied from file received from the Illinois Office of Communication and Information]