"A new star is born in Illinois. Jennifer's Academy Award win is a testament to her amazing talent and determination, and all of Illinois is proud to honor her talent and achievement," said Gov. Blagojevich. "I'm proclaiming Monday, February 26, 2007, as Jennifer Hudson Day in Illinois, and encourage everyone to join me in recognizing her success. We all look forward to watching her career unfold."

At the age of 25, Jennifer Hudson is only the third African-American woman to receive Hollywood's highest honor and is the eighth youngest woman to ever win this award. In her role as Effie, Jennifer's outstanding performance has earned her numerous accolades, including a Golden Globe and a Screen Actors Guild Award.

Jennifer's career took off after debuting on the Fox Television hit "American Idol." Although, her performance didn't earn her the show's top prize, Jennifer was still a fan favorite and continues to wow audiences with her incredible talent.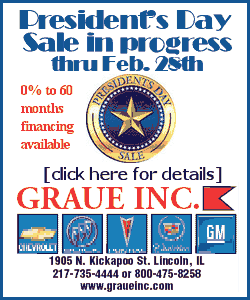 The text of the Governor's proclamation follows:
WHEREAS, Jennifer Kate Hudson was born on Chicago's South Side on September 12, 1981, and graduated from Dunbar Vocational Career Academy in 1999; and
WHEREAS, displaying her music and theatrical skills all throughout her adolescent years in dozens of talent shows and musical productions, Jennifer landed her first professional role in a local production of "Big River," a stage adaptation of Mark Twain's "The Adventures of Huckleberry Finn"; and
WHEREAS, in 2002, Jennifer began to catch the eyes and ears of the world, taking a job entertaining thousands of vacationers from all across the globe as a vocalist on the Disney Wonder Cruise Ship; and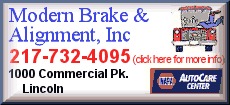 WHEREAS, Jennifer received her first big break in 2004, being selected as a contestant on the third season of the popular FOX television program American Idol, where she became one of 12 finalists for the top prize; and
WHEREAS, although Jennifer was not victorious, she gained wide national and international attention as a singer and performer, and her next big break was quick on the horizon; and
WHEREAS, in 2005, Jennifer landed the role of Effie in the film adaptation of the Broadway musical "Dreamgirls," from which she received universal critical acclaim and numerous award nominations; and
WHEREAS, among her many nominations, Jennifer received several awards, including honors from the Screen Actors Guild and the Golden Globes, the latter of which is often seen as a predictor for the Academy Awards; and
WHEREAS, on February 25, 2007, Jennifer beat out a formidable slate of nominees to earn the Oscar for Best Actress in a Supporting Role. At the age of 25, she is the eighth youngest woman to win this award, and only the third African-American woman to receive the honor; and
WHEREAS, the State of Illinois is proud of its native daughter Jennifer Hudson, who went from Chicago kid, to American Idol contender, to Oscar winner. This award marks only the beginning of what promises to be a truly stellar career for this bright young star:
THEREFORE, I, Rod R. Blagojevich, do hereby proclaim February 26, 2007 as JENNIFER HUDSON DAY in Illinois, in recognition of Jennifer's remarkable rise to Oscar Gold.
[Text copied from file received from the Illinois Office of Communication and Information]