"Talley & Son" is about the privilege of a family business destined to be devoured by big business. The principal characters are the father and sons whose mercenary battles over assets only disguise a more lethal war over affections. "Talley and Son" is part of the Talley trilogy, dealing with members of the Lebanon, Mo., family and their existence during World War II. The story is filled with petty antagonism, scandals and selfishness that entwine the family in a plot of Shakespearian proportions.

"Talley and Son" will be the final show directed by Dan McLaughlin as Lincoln College's fine arts chairman. He plans to retire at the end of the semester.

Lincoln College students performing in "Talley & Son" are as follows: Jason Richards of Chicago plays Eldon; Pat Daly of Buckingham plays Timmy; Erica Cotter of Fairbury plays Lottie; Cassie Ellwing of Mundelein plays Netta; Craig Noort of Lansing plays Buddy; Vanessa Bolash of Divernon plays Olive; Andrea Halbach of Elkhart plays Sally; Rob Ackerman of Naperville plays Harley Campbell; Jason Hodge of Chicago plays Calvin; Sam Tarullo of Berwyn plays Emmet Young; Maggie Bever of Bloomington plays Viola Platt; and Anastasia James of Williamsville plays Avalaine Platt.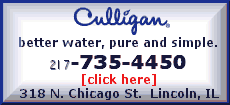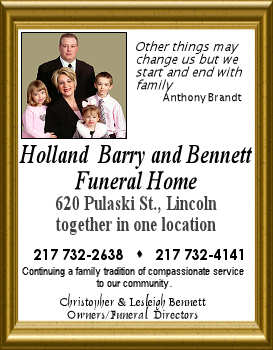 Showtime is at 7:30 p.m. Thursday, Friday and Saturday, with a matinee performance at 2 p.m. Sunday.
Ticket prices are $5 for adults, $3 for children and senior citizens. To reserve tickets, call 217-732-3155, ext. 280. Office hours are 8 a.m. to 5 p.m. Monday through Friday.
[Text from file received from Lincoln College]