LCC Hall of Fame weekend Jan. 26-27

Send a link to a friend
[JAN. 19, 2007] Lincoln Christian College will host its Hall of Fame weekend Jan. 26 and 27 on the campus. The activities include alumni games of volleyball and women's and men's basketball in the Laughlin Center on Friday evening and a Hall of Fame banquet and induction ceremony Saturday morning in Henderson Hall.
The weekend will conclude with the varsity women's and men's basketball games Saturday afternoon in the Laughlin Center. Maryville University teams will be the opponents for the games at 1 and 3 p.m.
At the banquet, the men's and women's 2005-2006 Players of the Year will be announced. Katie Geisler has been named as the Female Athlete of the Year, and Howard Wickersham has been named as Male Athlete of the year.
Jack Getchel and Breanne Prunty are the newest members of the Hall of Fame and will be inducted at the banquet. Getchel is being recognized for meritorious service, and Prunty is receiving the honor for her four years of outstanding achievement as a member of the 1999-2002 volleyball teams. The inductees will again be recognized at halftime of the men's basketball game Saturday afternoon.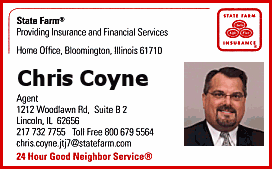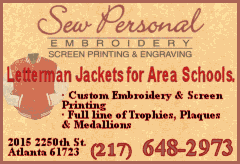 A special recognition of Al Pickering, former coach and athletic director, of Lincoln College will also be given.
The public is invited to share in all of the events. Banquet tickets are available at $8 per person by contacting Amanda Bowman at 217-732-3168, ext. 2322.
[LCC news release provided by Jack A. Getchel, sports information director]