Bicycle tour on route for Aug. 4

Send a link to a friend
[July 05, 2007] STANFORD -- The 11th annual Triangle of Opportunity Bicycle Tour is scheduled for Aug. 4, from 7 a.m. to 3 p.m. The long route, 52 miles, will begin in Stanford and have rest stops at Minier, Hopedale, Armington, Olympia School District 16 and McLean. A short route, 17 miles, will begin in Stanford and have rest stops at Minier and Olympia School District 16 before returning to Stanford.
Sign-in for the tour will be at Distinctive Affairs in Stanford. Cyclists are also asked to check in there following the tour.

White arrows on the pavement will direct the participants while on the routes. Support vehicles will patrol the tour routes to offer assistance and rides to cyclists with problems.

Snack foods and drinks will be featured at each rest stop on the tour. A light breakfast of doughnuts and coffee will be served at the beginning, and a lunch-style meal will be provided to each rider at the end of the tour, at Distinctive Affairs in Stanford.

Helmets are mandatory, and all children under the age of 15 must be accompanied by an adult throughout the ride. Participants 18 years of age or younger must have an entry form signed by a parent or guardian.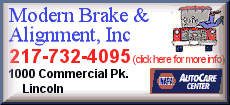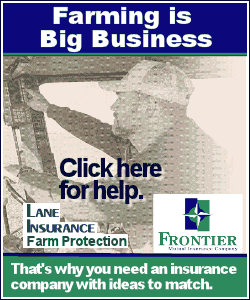 Registration forms are available from Russell's Cycle & Fitness in Washington or at Vitesse Cycle Shop in Normal, Ill. Registrations can also be made by calling 217-648-2825. Participants from previous tours will receive a registration form by mail. Tour registration fee is $15 for individuals, and the family registration fee is $35. Registration forms and fees may be mailed to Triangle of Opportunity, PO Box 133, Minier, IL 61759.
The Triangle of Opportunity is a nonprofit organization that was formed to promote the area between interstate highways 74, 55 and 155. Members of the organization are from Armington, Atlanta, Danvers, Deer Creek, Mackinaw, McLean, Minier, Hopedale, Stanford, Tremont, Mount Hope Township and Olympia School District 16. Through cooperation between the member communities, the group promotes area business and encourages growth while attracting visitors to the area.
[Text from file received from Bruce Otto]