World champion St. Louis Cardinals: C-
Talk about grading on the curve?! That is such a lofty mark that Greg Taylor must've slipped me some of his Kool-Aid! I could've really used this grading scale when I was in school! The Redbirds have been nowhere near a C-caliber team. In fact, they've been more like a D in many ways. So, why the remarkably generous grade? I'm soft. I'm optimistic. I just feel that this team played worse than the sum of its parts. I love saying "defending world champions," and the likelihood is that I will be able to say it for only a few more months. But yet, I sense that this ballclub is capable of so much more.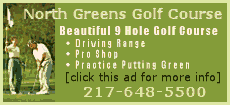 If and when Carp returns. And if the rest of the starting rotation can string a couple of months of quality starts together. And if the offense begins to rattle the bats, I could see this team making a run. I realize that that's a lot of "ifs." But this is the National League Central after all... outside of the Brewers, a bastion of bad baseball to be sure. The Brew Crew is so young that I think if St. Louis got up in their kitchen and put a couple of hot streaks together, they could still make a run at this thing. I don't think the wild card will come from this woeful collection of teams. A team from here that finishes five or six games over .500 may be all it takes to claim the divisional flag. I just think it's possible. The odds are incredibly long on whether it's probable, but hey, I'm looking on the bright side.
Other grades for the Los Birdos:
Grader comments:
Without the bullpen this team would be dead in the water... they'd be 20 games outta first with no chance to ever get back into the race. I take my hat off to them. The everyday lineup has been better lately, but they were in a funk when we fell deeply behind the Brewers. There was just no consistency, no timely hitting and lots of guys slumping all at the same time. That needs to improve two letter grades for the Cards to even have a chance. When you convert relievers into starters, you're likely gonna have some growing pains. When you have guys taking double digits in losses, it's gonna be hard for your team to compete. Again, a two-letter grade improvement will be the only thing to vault the Birds back into the pennant race.
I have to give kudos to the bench. With so many starters going down, they've all had to be ready on a day-to-day basis. And while I know that's their job, expectations realistically have to be low to expect second-line players to perform like the starters. In some cases the reserves have outperformed their starting counterparts. I'm not suggesting that changes need to be made... yet. However, I do tip the Cardinal cap to the outstanding job the bomb squad has done up to this point. I think Tony's handling of his personnel is one reason that St. Louis is even still alive.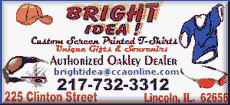 And speaking of Tony, he continues to amaze me... and I'm not easily amazed. He could've just mailed it in this year and basked in the glory of last year's world championship. He would probably be the last person on earth to do that. I love the intensity and the fire that he brings to each outing. I feel like he's managing as if his job was on the line. I like that. It keeps everybody on their toes, and I think it gets us maximum effort from every player. The way he brings his game face night in, night out is what causes me to believe that this team is not yet done. That maybe they have a chance in the second half. But, as I said before... I'm an optimist!!!
What else would I like to see?
How 'bout calling up Rick Ankiel from AAA? I know he's outta options (if you're impaired like me, that means that he would have to clear waivers if they sent him back to Memphis again, which means any team could virtually pick him up if he's sent back to the farm), and there is the fear that he's not ready yet. On the other hand, have you taken a good, close look at our outfield lately? How could Ankiel hurt it? He's hit something like 23 dingers down on the farm, and the last time I looked, our high-water mark was 16... I say we could use a few more long balls. Will he ever be hotter than he is right now? Don't we need the invigoration of some new blood? That's my opinion... What's yours?
Send me some thoughts at jeffmayfield@centralwired.com and I'll post your comments in an upcoming follow-up.
Cubs
I obviously don't follow the Cubs as closely as I watch the Redbirds. But of course that wouldn't stop me from handing out the grades (I wasn't paying all that close attention to my teachers in school either, and it never stopped them from dishing out my grades). Overall, after a ploddingly slow start, my current grade for the Cubs would have to be a B.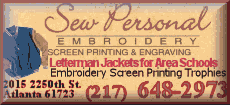 And that's pretty good when you consider how lackluster they were for most of the first six weeks of the season. The rest of the grades would go something like this:
Starters: B

Everyday lineup: B

Bullpen: C-

Bench: C

Managing: A-
Grader comments:
I think that the Cubs may have as good or better starting corps as the Brewers. If they can get any help from the farm, or more likely, pick up a veteran hurler before the trading deadline, they could position themselves nicely. If Zambrano heats up during the heat of the summer and the rest of the staff is just solid, not spectacular, the Cubbies should be in the thick of things in the NL Central. After a start that had me wondering if the Cubs were a new franchise in Alaska (my coy way of saying that they had a cold -- no, a frigid -- start) the starting lineup seems like it is really gellin' like Magellan lately. Soriano caught fire and the rest of the team followed suit. I look for that to continue.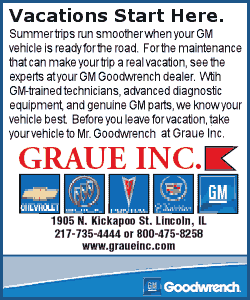 I do have concerns about their pen. It just seems to me that if you get into their pen, you always have a chance to bring Chicago down. That has to change in the second half for the Cubs to make some noise. Their bench doesn't do a lot for me either. Bringing up some of their kids and making final decisions at positions like shortstop seemed to right the ship for the young bears. I just don't shake in my boots thinking that there are several killer bats ready to win games late for the Cubs. Any boost that they can get deep in the roster may make the difference between winning the division and going back to the drawing board.
I think Lou Pinella was a great hire. I have always admired and respected the way he can get wins out of his teams. It appeared to me that it took a while for him to adjust to his new team and vice versa. When he rushed the field and took a four-game suspension, I think his team rallied behind him. The Cubs have played pretty good baseball in my estimation since that day. Good managers do whatever it takes to extract the most out of their ballclub. I think Lou is one of the best in the business at doing just that. In addition, I think he's been through the dog days many times before and knows exactly how to handle his pitching staff, how to rest players and how to maximize his team's chances through the marathon we know as a baseball season. I've said it before, but I'm still not convinced that the Brewers are for real, and I think the Cubs could overtake them. The biggest thing I give Lou credit for is starting to change the culture. I had my doubts the first couple of months of the season. When I see sloppy defense, poor base running and lots of mental errors, I usually blame the manager. I think leaders have to demand excellence in those areas or at least all-out effort. I believe that Lou sent his players a message the day of his tirade, and it appears that that message has been embraced.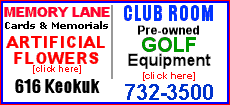 White Sox
I don't even know where to begin with the Sox. I sorta feel the same way about them as I have felt about Illini football the last couple of years. I love their team, but they're hard to watch. They are eight games below .500 and 13 games out of first. The grade they are beggin' for is a D, but mercy cries for a C-.
I mean they are only three games worse than the Cards, so I could hardly stoop all the way down to a D, even though they probably have been very deserving of the mark. Here are the rest of their marks:
Starters: B

Bullpen: C-

Everyday lineup: D+/C-

Bench: C

Managing: B
Grader's comments:
It looks to me that the Sox starting staff is one of the only things keeping this team from falling off the map, if they haven't already. And if no one believes that, I will be glad to sign some of their hurlers to roles with my beloved. Wouldn't Mark Buerle look great with a Birds-on-the-bat attire? I think he would. The bullpen has been OK, but the White Sox haven't been in games enough to really know what they've got out there. I guess we'll find out how strong the bench is too because they can't keep sending the same guys out and expecting different results... It just isn't happening.
The South-siders started the season playing ball with their north-side counterparts somewhere near the polar ice cap. In contrast to the Cubbies, the Sox hitters never returned. In fact, they have gone AWOL. When you don't score runs, when you don't position your team and give it chances to be competitive, you give it no chance to win games. You can manufacture a run or two here and there, but in the AL you need way more than that to compete day to day. As an outsider looking in, I have no idea what happened (don't you just love keen insights from your sports guy?). I mean, did this team get complacent after winning the title a couple of seasons ago? Did they all get old all of a sudden? Are they just overmatched? I'm not sure that any of those reasons could explain the funk that Chicago has been in.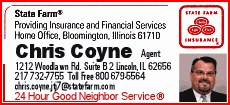 I love Ozzie Guillen. I think he is a guy that gets it. Some say he is too emotional to have long staying power, and that may be true. But I also think he brings lots of things to the party, not the least of which is his own personal experience in the game. But he can't go up there and hit for his players. Maybe he should. So far this season his average couldn't have been much worse than some on his lineup card.
You may be thinking that I'm overstating the case. Maybe so, as I've never been a big league manager. But I'll tell you this, when you've got a starting outfielder batting .214 and a starting infielder hitting at .216 and no players seemingly close to the .300 area, you're probably not gonna win a lot of games. Even if they fix some of this, there's probably not enough season left to come all the way back. I hope I'm wrong. I'd love to see the Sox make an amazing run. I just haven't seen enough in them this season to even conceive of a way that could happen. But, I am an optimist!
Illini
We're less than two months away from Illini football, and even though I'm cautiously optimistic, I can't wait. In fact, if I were king for a day, college sports (read Illini sports) would be going 12 months a year!!! I know, "Hail him, hail him..." Yeah, right... Where were you jokers when I really needed you??? But seriously, folks, isn't the longest phase in the calendar from the first weekend in April until the first weekend in September? That five months seems like an eternity to me... You should see how long it is for my 6-year-old!!!
Since the season hasn't even started yet, the grade I give to the Illini is an A.
I know... I'm an optimist!!!
Have a great month, everybody. By the way, my grade for all you loyal LDN readers is A+.