On earth...
In Matt. 6:10, Jesus calls us to pray with words like this: "Thy kingdom come, thy will be done, on earth, as it is in heaven." "On earth..." messages are the reflection of various local writers sharing common experiences in daily living and then guiding renewal of the mind and spirit from Godís Word. It is scheduled to appear on Wednesdays and Saturdays.
What does faith do?

Send a link to a friend
By Stacey Martin
[July 25, 2007] Faith believes in the things that are unseen as though they are seen. That's what I've always thought faith to be. Webster's defines faith as "a strong belief in supernatural power or powers that control human destiny."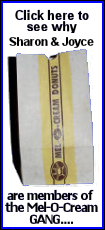 Hebrews 11, written by Paul, speaks as to the biblical meaning of what faith is. Verse 1 says faith is the substance of things hoped for, the evidence of things not seen. Sounds easy, doesn't it? It's not. As I sit in the coffee shop, I realize how ashamed I am at my lack of faith for the past several weeks. I have spent many days driving to work, crying out to God, asking Him to intervene in a variety of situations affecting my family. Do I have faith as it's described in verse 3 of Hebrews 11...?

Verse 3 says "By faith we understand that the worlds were framed by the word of God, so that the things which are seen were not made of things which are visible." I am not a theologian. I read the Word and pray that God will give me understanding. When I read this verse I take God at his word. He spoke the world into being. He did not take time to plant trees or sow grass seed. He spoke the world into existence and it was created and remains today.

Hebrews provides many examples of faith:
By faith Abel offered to God a more excellent sacrifice than Cain... .

By faith Enoch was taken away so that he did not see death... .

By faith Noah moved with godly fear and prepared... .

By faith Abraham obeyed when he was called to go out... .

By faith Sara received strength to conceive seed and bore a child... .

By faith Abraham offered Isaac, his only-begotten son... .

By faith Isaac blessed Jacob concerning things to come... ..

By faith Jacob blessed each of the sons of Joseph... .

By faith Joseph made mention of the departure of the children of Israel... .

By faith Moses, as a babe, was hidden... .

By faith Moses refused to be called the son of Pharaoh's daughter, choosing to suffer... .

By faith Moses forsook Egypt, not fearing the wrath of the king... .

By faith Moses kept the Passover... .

By faith Moses led people through the Red Sea... .

By faith the walls of Jericho fell down after being encircled seven days... .

By faith the harlot Rahab did not perish with those who did not believe... .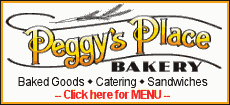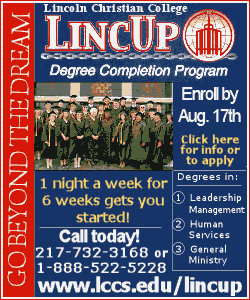 You get the picture. Without faith, it is impossible to please God, for he who comes to God must believe that he is, and that he is a rewarder of those who diligently seek him (Hebrews 11:6). Verse 13 says: "These all died in faith, not having received the promises, but having seen them afar off were assured of them, embraced them and confessed that they were strangers and pilgrims on the earth."
Reading further in Hebrews... chapter 12:1-2 says: "Therefore we also, since we are surrounded by so great a cloud of witnesses, let us lay aside every weight, and let us run with endurance the race that is set before us, looking unto Jesus, the author and finisher of our faith, who for the joy that was set before him endured the cross, despising the shame and sat down at the right hand of the throne of God.
And finally, Hebrews 13 says: "Let brotherly love continue. Do not forget to entertain strangers, for by so doing, some have unwittingly entertained angels." Our children, and parents for that matter, are our personal angels -- at least in my eyes they are. When you entertain an angel, perhaps one of my children, do so in the spirit of love as though you are serving the Father. And who knows, perhaps it's not your child or my child, but really an angel sent by the Father as described in the verse above.
Faith is seeing the unseen as though it already is. Faith is unwavering belief that God will see us through. Faith rescues children as with Abraham and his son Isaac and rescues men as with the many examples Hebrews gives us. Faith is doing without seeing... doing while believing.
When you've done all you know to do to stand, just stand.
[Stacey Martin]