Lee said New Jersey has a high incidence of melanoma, which causes about 3 percent of skin cancer cases but roughly 80 percent of skin cancer deaths nationally. He's not sure why it's so common here, but noted that about 90 percent of skin cancer cases are directly related to sun exposure, with the rest related to genes.
"Some people are a lot more prone to developing skin cancer," Lee said.
Those include fair-skinned people who burn rather than tan, people who have previously had melanoma or have a family history of it, and people with "atypical" moles: ones that are asymmetrical, have jagged borders or varying colors, and are about one-quarter inch in diameter or larger. Those moles and any showing signs of changes should be checked, because skin cancer usually is curable if treated early.
This year, the American Cancer Society estimates about 59,000 Americans will be diagnosed with melanoma, and about 8,110 will die of it. That's up from about 48,250 new melanoma cases in 2002, when deaths were slightly higher at about 9,900, according to the U.S. Centers for Disease Control and Prevention.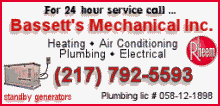 In New Jersey, new melanoma cases rose by about 50 percent from 1999 through 2002, then dipped slightly in 2003, the latest year for which data are available.
Including less dangerous skin cancers such as basal cell and squamous cell carcinoma, there are more than 1 million new U.S. cases a year, almost as many as all other cancers combined, said Alan Conney, director of the Laboratory for Cancer Research at Rutgers University.
Reasons for the increase in cases include the thinning of the ozone layer, use of tanning salons and people going outside more _ and wearing less clothing compared to decades ago when attire covered more skin, said Conney.
He's been doing tests in mice on two substances that appear to prevent cells whose DNA has been damaged by ultraviolet light from turning cancerous. He's about to start testing them in people to try to develop a protective cream or oral medicine, but that could be years away.
___
On the Net:
CDC skin cancer site: http://www.cdc.gov/cancer/dcpc/library/online/skin.htm