Today's Highlight in History:

On June 2, 1953, Queen Elizabeth II of England was crowned in Westminster Abbey, 16 months after the death of her father, King George VI.

On this date:

In 1857, 150 years ago, English composer Edward Elgar was born in Worcester, England.

In 1886, President Cleveland married Frances Folsom in a White House ceremony.

In 1897, Mark Twain, 61, was quoted by the New York Journal as saying from London that "the report of my death was an exaggeration."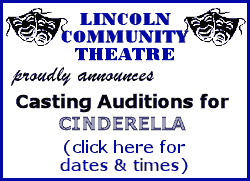 In 1924, Congress granted American citizenship to all U.S.-born American Indians.
In 1941, baseball's "Iron Horse," Lou Gehrig, died in New York of a degenerative disease, amyotrophic lateral sclerosis; he was 37.
In 1946, the Italian monarchy was abolished in favor of a republic.
In 1966, the U.S. space probe Surveyor 1 landed on the moon and began transmitting detailed photographs of the lunar surface.
In 1979, Pope John Paul II arrived in his native Poland on the first visit by a pope to a Communist country.
In 1987, President Reagan announced he was nominating economist Alan Greenspan to succeed Paul Volcker as chairman of the Federal Reserve Board.
In 1995, a U.S. Air Force F-16C was shot down by a Bosnian Serb surface-to-air missile while on a NATO air patrol in northern Bosnia; the pilot, Capt. Scott F. O'Grady, was rescued six days later.
Ten years ago: Timothy McVeigh was convicted of murder and conspiracy in the Oklahoma City bombing. (McVeigh was executed in June 2001.) Conservative President Jacques Chirac of France, forced to share power with Socialists who had routed his party in national elections, handed the premiership to former opposition leader Lionel Jospin.