Former Illinois Gov. Dan Walker donates memorabilia to the Abraham Lincoln Presidential Library and Museum
Items help enhance the library's collection from political leaders

Send a link to a friend
[June 14, 2007] SPRINGFIELD -- Former Illinois Gov. Dan Walker has donated dozens of items from his tenure as governor to the Abraham Lincoln Presidential Library and Museum. The items, ranging from journals to speeches and memorabilia from his famous 1,200-mile walk through the state are now part of the growing collection of the presidential library.
"We are honored that Governor Walker has chosen the ALPLM to be the repository for items that are significant to his service to the state of Illinois and have been cherished by him for years," said Rick Beard, executive director of the Abraham Lincoln Presidential Library and Museum. "These items help enhance our collection of items from Illinois governors and political leaders."

Walker, 84, served one term as Illinois governor, from 1973 to 1977. He announced his candidacy for governor in November 1970 and attracted wide attention by walking the length of Illinois. He won the Democratic primary by upsetting then Lt. Gov. Paul Simon. In November of 1972, Walker narrowly defeated incumbent Republican Richard B. Ogilvie.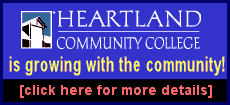 "My 1,200-mile walk was an eventful time in Illinois history," Walker said. "I met more people along that journey than I could of otherwise. I want my personal mementos from that walk in the presidential library because I believe that event meant a great deal to the folks in downstate Illinois."
Among the items donated are political signs, speeches, a journal Walker kept every day detailing his walk through Illinois, and the boots he wore during the walk.
These items help expand the library's collection of items from former governors and political leaders. Other materials of former Illinois governors that belong to the Abraham Lincoln Presidential Library and Museum include the following:
Richard Oglesby -- Illinois' first three-term Illinois governor, elected in 1864, 1872 and 1884. His papers include correspondence, speeches and scrapbooks that include other family members and document both his public life and his private life.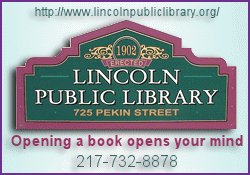 Henry Horner -- Served as Illinois governor from 1933 to 1940, was a Cook County probate court judge and a Lincoln collector. His papers cover the dates 1899 to 1940 and document both personal and public life. He was a supporter of the New Deal, and that is reflected in his collection. The collection consists of correspondence, departmental files and scrapbooks.

Adlai E. Stevenson -- Served as Illinois governor from 1949 to 1953. His collection contains papers dating from 1880 to 1965. The bulk of the collection deals with his gubernatorial career and political campaigns. Issues include education, roads, rent controls and housing, gambling, and a proposed constitutional convention in 1948-1949.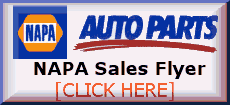 Richard Ogilvie -- Served as Illinois governor from 1969 to 1973. His papers document his term of office and include papers from several of his administrative assistants. Issues dealt with include the 1970 Constitutional Convention, establishment of a network of junior colleges and creation of several agencies, including the Bureau of the Budget, Department of Corrections, the Environmental Protection Agency and the Department of Transportation.
Walker's recently published autobiography, "The Maverick and the Machine" (Southern Illinois University Press), discusses his time in office and beyond.
[Text from Abraham Lincoln Presidential Library and Museum news release received from the Illinois Office of Communication and Information]