The finance committee anticipated that there might be problems with the audit process before it began. There had been difficulties with the new computer system and software implemented the year that now involves the audit in question. Fund balances would not balance and monthly reports could not be generated for much of the year.

The audit is now more than a year overdue.

Pat O'Neill opened what became an in-depth 35-minute discussion of what happen, what is happening and what can happen. O'Neill said that he is really bothered by the lack of satisfactory progress. When he was in treasurer Mary Ellen Bruns office last week he observed an auditor asking her for the same information as she gave them nine-months ago.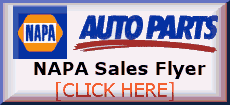 Finance chairman Chuck Ruben offered that, "Errors were possibly made in the treasurer's office in the due-to and due-from's and they cannot be reconstructed, so far."

O'Neill suggested that maybe the Logan County states attorney or the Illinois Attorney General's office should investigate.

At this point board chairman, Dick Logan addressed points made by O'Neill. He said, "Mr. O'Neil. if you have the answers, give it to us."
O'Neill, John Stewart and Gloria Luster asked numerous questions, which Ruben attempted to answer. Questions were targeted at what can be done and how to avoid this in the future. They also questioned the extra costs that the county has had to pay to the auditor and the software company.

[to top of second column]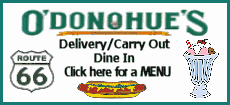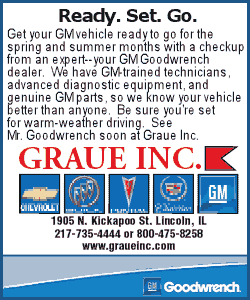 The new auditors, a husband wife team, Bill and Helen Barrick, have been working to straighten the remaining issue. Problems still exist between the 38 due-to and due-from account entries. Their focus at this point is on the new audit and Bill is working as time allows on correcting those fund balances. Ruben said that he thanks Bill profusely each time he sees him.
Ruben said, "This is not a blame game." As near as he can tell, "Nobody has done anything wrong or libelous." He said it happened due to a complex series of problems, "We hit the perfect storm."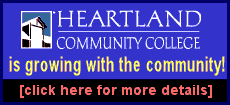 Ruben said that the county could quit and take an unqualified audit, but he would prefer to continue at least to August and try to get this one completed. An unqualified audit seems to hold, at worst, a poor rating and that would prevent the county from being able to issue bonds. The county has no plans to issue any bonds at this time, but it would still be preferable not to take an unqualified audit, he said.

[Dale Voyles / Jan Youngquist]