Illinois EPA interns begin summer jobs in pollution prevention at companies across the state

Send a link to a friend
Program developed to help students gain real-world knowledge while helping Illinois companies improve environmental practices
[June 18, 2007] SPRINGFIELD --- This summer, 15 upper-level university students will take the skills they learn in the classroom and apply them in the real world as members of Illinois Environmental Protection Agency's Pollution Prevention program, also known as the P2 program. Since 1989, Illinois EPA has placed over 280 students at manufacturing facilities, small-business development centers, trade associations, local government facilities, environmental groups and military installations across the state.
The group of selected students will work in a practical setting to help companies and organizations throughout Illinois identify, develop and implement environmentally friendly technologies and practices in cost-saving ways. Following completion of the P2 training program in Springfield, students will spend the remainder of the 12-week summer session working as a temporary, full-time employees at the sponsoring facilities. This year's students have backgrounds in various fields of engineering and chemistry.

The P2 intern students will help Illinois industries and organizations identify and carry out pollution prevention opportunities, which reduce the generation of waste, increase energy efficiency and conserve water. These practices not only can help businesses and others achieve better environmental protection, but it can also help them save money, improve efficiency and ease regulatory concerns.

"The positive effects of this internship program are considerable. Energy costs are reduced, solid and hazardous wastes are diverted from landfills, and millions of gallons of water are saved," said P2 program manager Kevin Greene. "Companies benefit through cost-savings, and the environment benefits by way of reductions in emissions and wastes that would be created during manufacturing operations."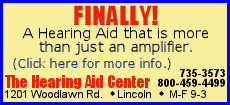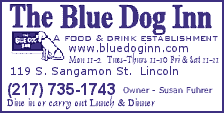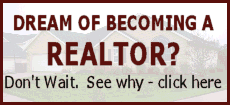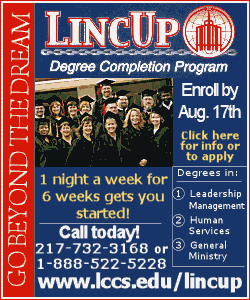 The students, hometowns, universities and specialties, and the companies they will be working for are listed below.
Since the P2 intern program has been in existence, over 200 companies have taken advantage of the intern assistance, including Peoria-based Caterpillar, which has welcomed P2 interns at several of its Illinois plants, as well as family-owned companies with less than 100 employees.
During 2005, the 20 interns' projects made recommendations with the potential to save the participating facilities more than $3 million in operating and disposal costs, reducing water consumption by 16.8 million gallons at a savings of $38,000 and reducing energy costs by more than $680,000.
Illinois EPA recruits, trains, and pays the salaries and expenses of the interns. The host facilities provide oversight and monitor their performance.
More information on the Illinois EPA's Pollution Prevention program is available at http://www.epa.state.il.us/p2/index.html. For additional information on the P2 internship program, contact Richard Reese at 217-786-7489 or Richard.Reese@Illinois.gov. Please note: The deadline for both the student and host facility to apply each year is Jan. 31.
[Text from Illinois Environmental Protection Agency news release received from the Illinois Office of Communication and Information]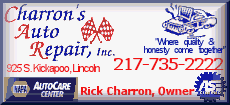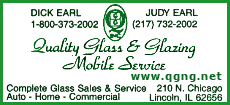 | | | | | |
| --- | --- | --- | --- | --- |
| Student | Hometown | University | Degree | Facility or host organization |
| Brian Nolan | Roscoe | Bradley | Mechanical engineering | Woodward Governor, Rockford |
| Raisa Pelae | Dunlap | IIT | Chemical engineering | Caterpillar TTTD, E. Peoria |
| Francis Costanzo | Chicago | IIT | Chemical engineering | Rhodia, Blue Island |
| Jeff Schuurman | Plainfield | NIU, DeKalb | Mechanical engineering | Cadbury Adams, Rockford |
| Brett Leonard | Rochester | SIU Carbondale | Mechanical engineering | Ahlstrom Engine Filtration, Taylorville |
| Debalina Dasgupta | Carbondale | SIU Carbondale | Engineering science | Emerald Performance Materials (Noveon), Henry |
| Brett Seagle | Royalton | SIU Carbondale | Mechanical engineering | Crownline Boats, West Frankfort |
| Eric White | Marion | SIU Carbondale | Mechanical engineering | SIU Carbondale, EHS Dept. |
| Bradley Taylor | Murphysboro | SIU Carbondale | Electrical engineering | Honeywell, Metropolis |
| Jeremi Savin | Centralia | SIU Carbondale | Mechanical engineering | Carlisle SynTech Inc., Greenville |
| Scott Achelpohl | Orion | SIU Carbondale | Mechanical engineering | GSI, Assumption |
| Silas Osiohwo | Edwardsville | SIU Edwardsville | Chemistry | National Corn- to-Ethanol Research Center, Edwardsville |
| Jonathan Smith | Chester | UI Chicago | Chemical engineering | City of Aurora, Aurora |
| Travis Pyrzynski | Chicago | UI Chicago | Chemical engineering | Southeast Environmental Task Force, Chicago |
| Beverly Franek | Palos Hills | UI Urbana-Champaign | Biochemistry | Village of Algonquin, Algonquin |