Because of his compulsion to view pornography, McGinness spent more time away from home, so he lied to his wife about having to work overtime in the evenings. He felt guilty about what he was doing, believing that it was morally wrong and knowing that it was keeping him from his spouse and their two young children. But he also felt unable to control himself.
All that started to change one Saturday morning in December after he attended a breakfast of "Porn and Pancakes" organized by XXXChurch.com, an online ministry created to get Christians talking about their X-rated addictions. The site offers information on how and where to get help, links to the ministry's podcasts, "accountability" software that tracks Internet sites visited by computer users and a list of upcoming appearances by members of "the X3 crew."
The December event attracted more than 500 men to Ada Bible Church, which McGinness attends. They ate pancakes and sausage while discussing how pornography had harmed their lives, including their relationships with God and their families.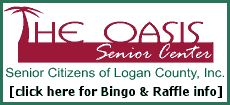 Since that first "Porn and Pancakes" event, XXXChurch.com has conducted several more of them at other churches, and many more are planned.
"So many churches are so afraid to even talk about this issue," said McGinness, 33, a Grand Rapids resident who works in the construction industry. "It's a dirty little secret."
Craig Gross, a pastor with XXXChurch.com, refers to the widespread use of porn as "the elephant in the pew" that many churches ignored for years because they didn't know how to deal with it.
Nearly every weekend, either he or the ministry's other pastor, 40-year-old J.R. Mahon, are speaking somewhere in the United States -- often at more theologically liberal churches, sometimes at "Porn and Pancakes" sessions. They help bring with them a 15-foot-tall inflatable, blue elephant ("the elephant in the pew") that stands outside.
"We realize churches want to talk about porn now," said Gross, 31, whose laid-back demeanor complements Mahon's manic persona. Both pastors are seminary-trained evangelists. "Even if they don't know how to, they've got to, because it's in every home."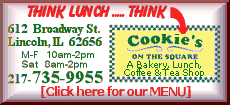 They don't aspire to make porn disappear, only to make it less of a problem for some people.
"We're not going to shut down the porn industry," Gross said. "So, why even try? It's a $13 billion-dollar-a-year industry in the United States.
"The right-wingers say, 'Let's boycott this, let's all stop doing this.' Well, if the Christians would just stop consuming it, that would put a dent in it. To me, they (in the porn industry) have a right to do what they do."
The ministry started about five years ago, when Gross and another minister, Mike Foster, began attending adult film conventions and handing out Bibles bearing the phrase "Jesus Loves Porn Stars." Their online site soon followed, and the XXXChurch.com booth is now a regular fixture at major U.S. porn shows.