YouTube cited a copyright claim by Lionsgate, which is distributing the $9 million documentary with Weinstein Co.
A 124-minute version of the film had been posted on YouTube by at least two users. It could be watched in 14 video clips. Each segment had received 500 to 600 views before it was removed.
Weinstein Co. was "responding aggressively to protect our film," spokeswoman Sarah Rothman said in a statement this weekend.
She added: "From our research it is clear that people interested in the (health care) movement are excited to go to the theater so they can be part of the experience and fight to reform health care."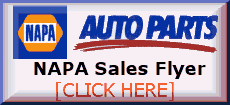 "Sicko" chronicles the struggles of ordinary Americans -- some with insurance coverage, others without -- to navigate the health care bureaucracy. Moore contrasts the system with those of Canada, France and Great Britain, which have government-run programs, portraying U.S. insurance companies and supportive politicians in both parties as the villains.
He ends up accompanying a group of 9/11 rescue workers who had become ill to Cuba, where the film describes them as getting better care and cheaper drugs than at home.
Moore's previous targets have included General Motors Corp. in 1989's "Roger & Me" and the Bush administration in "Fahrenheit 9/11." That film also was widely bootlegged and available in a pirated version online around its June 2004 opening. It went on to earn $119 million at the domestic box office.