Blockbuster has been renting both Blu-ray and HD DVD titles in 250 stores since late last year and found that consumers were choosing Blu-ray titles more than 70 percent of the time.
"The consumers are sending us a message. I can't ignore what I'm seeing," Matthew Smith, senior vice president of merchandising at Blockbuster, told The Associated Press.
Blockbuster will continue to rent HD DVD titles in the original 250 locations and online, the Dallas-based company said.
The decision was helped in large part by the lopsided availability of titles in Blu-ray, Smith said. All major studios except one are releasing films in Blu-ray, with several, including The Walt Disney Co., releasing exclusively in Blu-ray. Only Universal Studios, which is owned by General Electric Co., exclusively supports HD DVD.
Warner Bros., a unit of Time Warner Inc., and Paramount Pictures, which is owned by Viacom Inc., release films in both formats.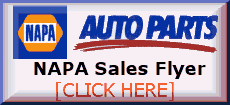 "When you walk into a store and see all this product available in Blu-ray and there is less available on HD DVD, I think the consumer gets that," Smith said.
The rollout of Sony Corp.'s PlayStation 3 game console, which comes standard with a Blu-ray drive, also helped give the format momentum, Smith said.
Blockbuster's decision, while significant on its own, could boost Blu-ray even more if other retailers follow suit.
"It will help shift the balance toward Blu-ray, clearly," said Richard Doherty, president of The Envisioneering Group, a research company.
The North American HD DVD Promotional Group said Blockbuster's decision was shortsighted and skewed by the success of films released by Blu-ray studios in the first three months of the year. The group said HD DVD has since gained momentum, selling more players and popular titles such as "The 40-Year Old Virgin" and "The Matrix" trilogy.