"I thought Frisbee was a terrible name," Morrison, now 87, said. "I thought it was insane."
Frisbee instead became insanely popular, making the name as synonymous with flying discs as Google is with searching the Internet and Kleenex is with tissue.
But Wham-O doesn't allow the Frisbee name to be thrown around indiscriminately. When the Emeryville-based company sees Frisbee used to describe discs made by other manufacturers, lawyers dispatch legal notices seeking to protect the trademarked term.
Frisbee's name is a spinoff from a now-defunct Connecticut bakery, the Frisbie Pie Co. New England college students often tossed empty pie tins around for fun, a habit that led them to refer to the Pluto Platter as a "frisbie."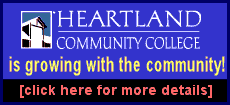 Wham-O co-founders Rich Knerr and Arthur "Spud" Melin first obtained the marketing rights to Morrison's invention in January 1957.
Less than six months later, Knerr made the fateful decision to embrace the nickname that the college kids had given the Pluto Platter. He evidently was unclear on how to spell frisbie, giving birth to a new word.
Morrison began experimenting with flying objects in his teens. He says he first tossed around a popcorn lid at a Thanksgiving gathering in 1937 and later graduated to cake pans.