DISWASHERS CAN OVERHEAT
Asko Cylinda is recalling DW95 Series Dishwashers sold nationwide from January 1995 to April 2000. An electrical component in the dishwasher can overheat, posing a fire hazard.
The recalled dishwashers include the ASKO model series DW95 with model numbers 1355, 1375, 1385, 1475, 1485, 1555, 1585, 1595, 1655, 1805, 1885, and 1895. The model number and serial numbers are printed on the name plate on the right interior side of the dishwasher door.
Consumers should contact Asko at (866) 309-9921 between 10 a.m. and 7 p.m. CT Monday through Friday to arrange for a free inspection or visit http://www.askousa.com/
customercare/recall.php. More info at www.recalls.org.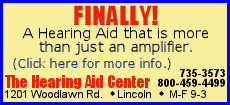 CHILDREN'S SANDALS AND JACKETS POSE CHOKING HAZARD
Nordstrom Inc. is recalling Children's Calypso Sandals sold nationwide during February 2007. The jewel decorations on the shoes can detach, posing a choking hazard.
This recall involves Nordstrom brand sandals sold in toddler and little girl's sizes. The Calypso-style shoes are tan and white with gold straps that have three jeweled flowers on the top. "Nordstrom" and a flower pattern are embossed on the upper sole of the shoes. Toddler sizes were sold with an ankle strap.
Consumers return the recalled sandals to any Nordstrom store.
Consumers can also contact Nordstrom at (888) 282-6060 anytime, or visit www.nordstrom.com.
Nordstrom Inc. is also recalling Pine Peak Blues Children's Jackets sold nationwide from November 2006 to April 2007. The zipper pull can detach from the jacket's zipper posing a choking hazard.
The recalled jackets were sold in infant, toddler and youth sizes. They are navy-colored and long-sleeved. They have a zipper-front with the flag of England embroidered on the left shoulder and an "England" patch on the left chest. There are two zipper front pockets in addition to the zipper front. "Pine Peak Blues" is printed on a label inside the jacket.
Consumers should return the jacket to any Nordstrom store for a full refund.
Consumers can also contact Nordstrom at (800) 933-3365 anytime or visit the www.nordstrom.com. More info at www.recalls.org (sandals, jackets).
Cannondale Bicycle Corp. is recalling Mountain Bicycles with Lefty Speed SL and Lefty Speed DLR Forks sold nationwide from June 2006 to May 2007. The forks can break during use, causing the rider to lose control of the bicycle, fall and suffer serious injuries.
Description: The carbon or aluminum bicycle forks were sold on Cannondale mountain bicycles. Visit www.recalls.org for a complete list of the recalled bicycles.