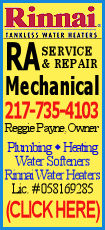 They will call him cautious and calculating, a disciple of shady patrons, a liberal lawmaker and conservative poker player.
But they will not quite say he is ready for the presidency.
"Well, it's a big leap from here to there," said Democratic state Sen. Donne Trotter, standing just outside the Senate chamber where Obama served for eight years. "I couldn't say he wouldn't be up to the task."
Spend some time roaming the stone-slab floors of the Illinois Capitol and you will find many admirers of Obama -- both Republicans and Democrats -- as well as a nagging uncertainty about whether a man less than three years removed from this sleepy capital is ready for the White House.
More important, you will find clues to the type of president he might be. Along with the praise, there is reason for pause.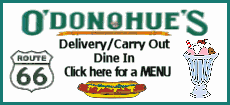 The dynamic in Springfield today is a lot like it was in Little Rock, Ark., 15 years ago, when state Capitol regulars favored visitors with stories about a charismatic young Democrat bursting with potential -- yet dogged by questions about the depth of his experience and principle.
Nobody knew whether Bill Clinton was ready for the presidency. But his life and record in Arkansas were fair predictors of the kind of president he would become.
A major difference between Obama and Clinton is that the latter had been a long-serving governor who left a major imprint on his state. Obama was not in Springfield long enough to leave much of a mark. But he did make an impression.
"Obama has a great intellect and the leadership characteristics of our great American presidents," said state Sen. Kirk Dillard, a Republican who befriended Obama in Springfield. "But the unknown is the administrative and foreign policy experience."
While Dillard expects to support the GOP presidential nominee, "I would not lose a night's sleep worrying about my young children's future if Senator Obama were my president because I know he would probably surround himself, like Ronald Reagan, with exceptionally experienced people."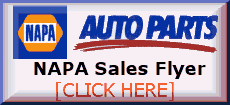 One thing evident from his days in Springfield is that Obama knows how to surround himself with powerful mentors. These friendships do not always reflect well on him.
One of his earliest patrons, Chicago businessman Antoin "Tony" Rezko, contributed thousands of dollars and raised thousands more as Obama ran for the Illinois Legislature, the U.S. House and the U.S. Senate. He was even involved in the purchase of land that Obama and his family now live on.
But now Rezko faces federal charges as the central figure in an Illinois corruption scandal.
Another Obama mentor, state Senate President Emil Jones, serves under an ethical cloud. He has several family members on the state payroll and uses his clout to aid their business interests. In an interview, the power broker recalled a conversation with Obama shortly after Jones seized control of the Senate.
Obama: "You have a lot of power."
Jones: "What kind of power do you think I have?"
Obama: "To elect a U.S. senator."
Jones: "Do you know anybody I could make a U.S. senator?"
Obama: "Me."
Trotter laughs at the memory of Obama elbowing his way ever upward. "Very ambitious and confident, that young man," he said. "You could never say he had a self-esteem problem."
Obama never lacked friends, either.
His wide circle of relationships in Springfield reflected a lifelong habit of straddling different worlds. He is the son of a man from Kenya and a woman from Kansas. His childhood was spent in Hawaii and Indonesia, his young adulthood as a Harvard-trained lawyer and street-wise community organizer in Chicago.
Closest to him in Springfield were a trio of white lawmakers from rural and suburban districts whose background and personalities could not have been more different from his. They will tell you Obama had a Clinton-like ability to see things through others' eyes, a natural empathy that helped him reach across party lines and forge hard compromises on the death penalty, racial profiling and ethics legislation.