Accardo was not amused.
Six men Accardo blamed for the heist were swiftly hunted down and murdered, according to papers filed by federal prosecutors in preparation for Chicago's biggest mob trial in years, scheduled to begin Tuesday.
And that's only one of the grisly tales jurors are likely to hear at the trial stemming from the FBI's "Operation Family Secrets" investigation of 18 long-unsolved mob murders allegedly tied the Outfit, Chicago's organized crime family.
"This unprecedented indictment puts a hit on the mob," U.S. Attorney Patrick J. Fitzgerald said in announcing the charges in April 2005. "It is remarkable for both the breadth of the murders charged and for naming the entire Chicago Outfit as a criminal enterprise under the anti-racketeering law."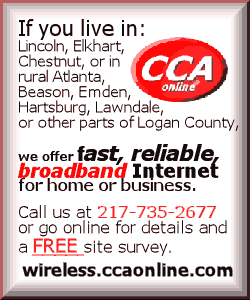 Reputed top mob bosses head the list of defendants -- James Marcello, Frank Calabrese Sr. and wisecracking Joseph "Joey the Clown" Lombardo. Four co-defendants include a retired Chicago police officer, Anthony Doyle.
All have pleaded not guilty.
Another defendant, alleged extortionist Frank "The German" Schweihs, has been tentatively dropped from the trial for health reasons.
Accardo, the notorious mob boss whose home was hit by the burglars, died in 1992 at age 86. He boasted that he never spent a night in jail.
The case has already made the kind of headlines that might seem the stuff of novels and movies. A federal marshal assigned to guard a star witness was charged with leaking information about his whereabouts to organized crime. The marshal has pleaded not guilty.
That witness -- Nicholas Calabrese, brother of Frank Calabrese Sr. -- knows four decades of mob history from the inside and really does have a link to the movies. He is expected to testify against his brother.
Nicholas Calabrese pleaded guilty to several counts in May and admitted that he took part in 14 mob murders, including that of Tony "The Ant" Spilotro, known as the Chicago Outfit's man in Las Vegas. Spilotro, who inspired the character played by Joe Pesci in the movie "Casino," and his brother was beaten to death and buried in an Indiana cornfield in 1986.