Garden walk to benefit world hunger

Send a link to a friend
[June 20, 2007] Rail fences, a red pitcher pump, a dinner bell, cream separator, copper boiler and other childhood keepsakes have claimed their place of honor and remembrance and will be found nestled among the plantings that will be a part of Saturday's "In the Garden" walk sponsored by Lincoln's Harvest of Talents for World Hunger ministry.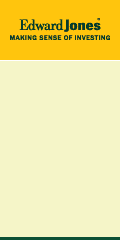 Seven Lincoln gardens will be open for viewing from 9 a.m. to 1 p.m. Saturday. Featured in the benefit tour of gardens will be those of James and Wanda Fitzsimmons, Nancy Kleinman, Ken and Nelda Seefeldt, Todd and Pam Parmenter, Doug and Vickie Fink, Linda Dye, and Terry and Gail Reeder.

Tour gardens features will include a variety of plants and florals, berry bushes, herbs, and vegetables.

Gardens range from the "cottage" garden of the Parmenters, established in 2004 with 200 plants moved from the Chicago area to their Lincoln home, to the Reeder garden, started from scratch some 20 years ago from a few trees, some nearly bare bushes and just plain dirt. Each garden will feature a variety of annuals and perennials in settings that reveal much of the personalities of the gardeners.

Special offerings on the tour include a demonstration of making sand-cast concrete stepping stones; craft kits and supplies for making items for the 2007 Harvest of Talents for World Hunger; and complimentary cookies and ice-cold lemonade. Door prizes will be awarded at each site.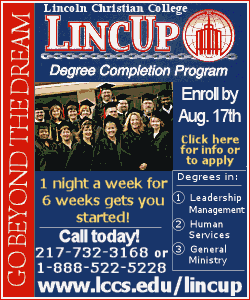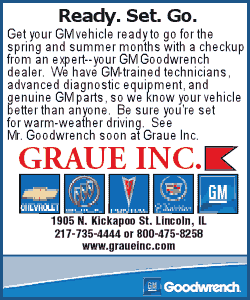 Tickets may be purchased at Lincoln Christian Church, Cookie's on the square and from members of the Harvest of Talents Ministry Team. Tickets will also be available at each garden site on the day of the tour.
In addition to the garden tour, there will be a bake sale and grilled rib-eye and pork chop sandwich sale at the Lincoln IGA store from 10 a.m. to 2 p.m. Garden viewers are invited to stop to purchase a sweet treat or quick lunch as they journey through the unique, whimsical, fragrant and creative features of the garden walk.
All proceeds from the Garden Walk, sandwich and bake sales will be a part of the 24th annual Harvest of Talents for World Hunger on Oct. 27. Harvest funds are earmarked for hunger needs and are channeled by International Disaster Emergency Service, a Kempton, Ind.-based Christian organization, to those in need. Harvest of Talents is an ongoing story of people with servant's hearts using their God-given talents to minister to those in need.
[Text from file received from Patricia Snyder]