Sen. Brady supports legislation helping veterans, military personnel

Send a link to a friend
[June 22, 2007] SPRINGFIELD -- Helping Illinois veterans and military personnel is the goal of several legislative measures supported by state Sen. Bill Brady, R-Bloomington, and approved by lawmakers this spring.
The bills now await action by the governor to become law.

"The men and women of the armed services are making an enormous sacrifice, as have their fellow veterans from prior military actions and wars. They all put their lives on hold, and often in jeopardy, to represent our country," Brady said. "We need to do what we can to help them when they return home."

Senate Bill 8 provides student financial aid to nurses working in Illinois veterans homes, to encourage young medical professionals to work in the facilities. Qualified applicants would receive a $5,000 grant per year, for a total of four years.

The legislation also creates a Post-Traumatic Stress Disorder Program to assist mental health professionals in counseling veterans returning from the wars in Iraq and Afghanistan.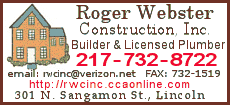 Senate Bill 1099 places Illinois veterans under the protection of the Human Rights Act. Currently, veterans are afforded specific consumer rights under Illinois law, including no stoppage of gas or electricity, no lapse in life insurance policies and protection from eviction while they are serving overseas.
The 44th District senator says it can be cost-prohibitive for veterans to hire an attorney to assert their rights when they are violated. By placing those violations under the Human Rights Act, they can be enforced by the Illinois Human Rights Commission or Illinois attorney general, which better protects veterans' rights.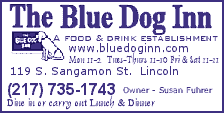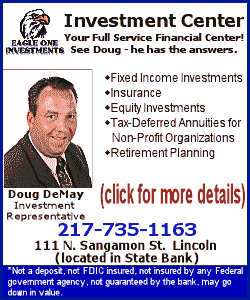 Other bills that are aimed at helping veterans and service members and are awaiting the governor's approval:
Senate Bill 1438 -- Gives armed forces personnel an extra 45 days to renew their driver's license while they are on active duty.
House Bill 639 -- Grants veterans who are state employees up to four days of leave per year to visit a veterans hospital for treatment of a military service-related injury.
House Bill 668 -- Increases fines for violating the Veterans Preference Act, which seeks to give veterans greater opportunities in the work force. Maximum fines for violating the act will increase to $300.
House Bill 670 -- Creates the Illinois Discharged Servicemember Task Force to identify complications involving the re-entry of combat veterans into society. The task force will investigate such issues as post-traumatic stress disorder, homelessness and disabilities, which often afflict veterans.
More information on these bills is available online from the General Assembly: www.ilga.gov.
[Text from news release sent on behalf of Sen. Bill Brady by Illinois Senate Republican staff]