Senate Republican week in review

Send a link to a friend
June 18-22
[June 22, 2007] SPRINGFIELD -- Bickering between Gov. Rod Blagojevich and his legislative leaders continued as it became increasingly clear that Illinois is unlikely to complete a state budget before the current fiscal year ends June 30. Although the end of fiscal year is unlikely to cause an immediate shutdown of state government, the state comptroller has warned that such a shutdown could quickly occur if the budget impasse spills into July, according to state Sen. Larry Bomke, R-Springfield.
On Wednesday, Senate President Emil Jones, D-Chicago, sent the latest volley across the Capitol with a resolution (SR258) to reject a budget measure passed by fellow Democrats in the House of Representatives. The move was seen as an effort to discredit the document, and House Speaker Michael Madigan in the process.

Bomke said Illinois citizens would be better served if the chamber passed its own budget and advanced its own agenda, rather than passing nonbinding resolutions criticizing the House's actions.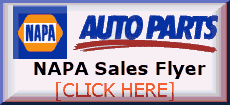 In one bit of good news, cable television customers across Illinois scored a win this week with a cable competition bill that passed the Illinois General Assembly. Senate Bill 678 will allow telecommunications companies to use their existing technological capabilities to enter into the cable television business. Currently, cable companies enter into agreements with municipalities to provide exclusive service, thus eliminating competition. Television customers were forced to remain with the single-provider system, rely on traditional antennas or use a satellite system. But the alternatives are often limited by geography and availability. The legislation also provides several consumer protection provisions that were endorsed by the Citizens Utility Board.
Meanwhile, budget talks continued to show no progress. Three of the legislative leaders participating in the talks criticized of the lack of leadership.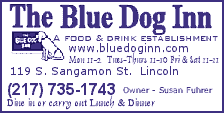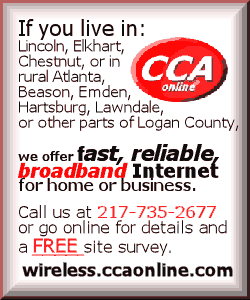 Senate Republican Leader Frank Watson said, "I just don't see where the realism has sunk in yet with the governor."
House Speaker Madigan described one session as "another show-and-tell meeting."
And, House Republican Leader Tom Cross said: "It's getting to the point it's rather embarrassing and actually a bit disgusting."
Illinois has now officially moved up its primary election for the 2008 presidential cycle. The governor signed House Bill 426, changing the primary to Feb. 5, 2008. In addition to moving up the presidential primary, the move also affects local, state, county and congressional races.
Other measures approved by the Senate and sent to the governor:
Liquor control (SB 1625) -- Legislation that bans the advertising, promotion, marketing, and sales of "alcopop" beverages to children within 500 feet of a school, amusement or public park, and places of worship. It targets fruity alcoholic beverages that are flavored like juices or sodas.
Latino Family Commission (SB 1746) -- Establishes a commission to study family preservation within the Latino community.
[Text from news release sent on behalf of Sen. Larry Bomke by Illinois Senate Republican staff]