17 killed in Kenyan violence

Send a link to a friend
[June 22, 2007] NAIROBI, Kenya (AP) -- A surge in violence killed at least 17 people in and around the Kenyan capital, including two people found beheaded and 14 killed in gunbattles, police said Friday.
Three people, including the two who were beheaded, were found slain an area on the outskirts of Nairobi where police have been cracking down on the banned sect Mungiki.
Kiplimo Rugut, the provincial commissioner of Central Province, confirmed the three were found dead. A police officer at the scene, who didn't want to be named because he was not authorized to speak to the press, said two were beheaded.
Elsewhere, police shot eight suspects who were trying to rob a warehouse of the Kenya Electricity Generating Company Ltd., said Julius Muthuri, a police official in the industrial area of Nairobi.
"Police shot down eight suspects who wanted to rob KenGen," he said. KenGen produces about 80 percent of the electricity consumed in the country.
Another gunbattle in eastern Nairobi killed six people, according to another police officer who did not want his name used because he was not authorized to speak to the press.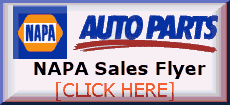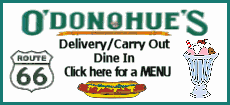 The sect is inspired by the 1950s Mau Mau uprising against British rule and has become linked to murder, political violence, and extortion. The group is suspected in the deaths of at least 20 people in the past three months, including 12 found mutilated or beheaded since May.

The bloodshed has raised fears that Mungiki members are out to disrupt elections in December, when President Mwai Kibaki will seek a second term.

The Mungiki sect claims to have thousands of followers, all drawn from the Kikuyu, Kenya's largest tribe.

Sect members pray facing Mount Kenya, which the Kikuyu believe to be the home of their supreme deity. The group also encourages female genital mutilation and using tobacco snuff.

The group was outlawed in 2002 after at least 20 people were killed in fighting between it and another gang called the Taliban, whose members come from the Luo tribe of western Kenya.