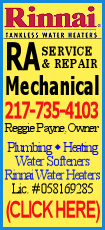 Those three highbrow Democrats found support from the party's upper-echelon voters and, like Obama, created a lot of early buzz. In the end, all lost the presidential nomination to rivals with wider followings.
A recent Associated Press-Ipsos poll showed Sen. Hillary Rodham Clinton of New York leading Obama by 33 percent to 21 percent among Democrats and those leaning toward the party, with other candidates dividing the rest. A major source of Clinton's lead was women, who favored her over the fledging Illinois senator by 2-to-1.
But Clinton also held big advantages over Obama among lower-income, less educated Democrats. That included a 4-to-1 edge among people earning less than $25,000 a year and a nearly 3-to-1 margin with people who have not attended college. With the two roughly splitting support from the best-educated, highest-earning Democrats, that spells potential trouble for Obama.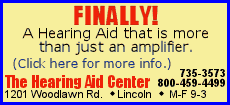 "The gap is becoming too wide between the upper middle class and everyone else," said Richard Underwood, 50, of Carbondale, Ill., assistant manager of a video store and a Clinton supporter. "I think she understands that, at least I hope she does, and maybe will keep the rich from gathering up all the money and the poor from gathering up none."
Obama's weaker showing among lesser-educated and lower-earning people is partly because many people are not yet following a race in which voting doesn't start for seven months. That gives Clinton an early edge because virtually everyone has heard of her.
Obama, in his third year as senator and with no previous national exposure, remains unknown to one in seven voters, according to a poll this month by the nonpartisan Pew Research Center. They tend to be less educated and lower income, giving Obama a big disadvantage with that group.
"Voters don't know us as well," said Cornell Belcher, Obama's pollster. "We've still got to fill in some content. That's what you do during a campaign."
In addition, Obama's message of optimism and new approaches tends to be attractive to better-off Democrats, political professionals say. Clinton also has a bank of good will with lower-income voters because of their strong bond with her husband, former President Clinton.
"I think these voters see her as a real champion for the kinds of things that make a real difference in their lives," said Mark Penn, Clinton's chief strategist.
Lower-income, lesser-educated people vote less frequently than those who are well off, but there are more of them.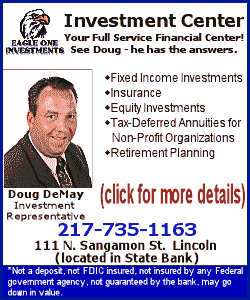 AP exit polls during the heat of the 2004 Democratic primaries showed 52 percent of voters lacked college degrees, and 46 percent earned less than $50,000 a year. Clinton is dominating both those groups while essentially running even with Obama for the rest, according to this month's AP-Ipsos poll.
Besides Clinton's huge lead among those who have not gone beyond high school, she leads Obama by 11 points among Democrats with some college.
Besides her big advantage among the poorest Democrats, she has a 32 percent to 18 percent advantage with those earning $25,000 to $50,000 annually. Obama has a slight edge among those earning $50,000 to $75,000, and is tied with Clinton among those making more than $75,000.
"I'm just wanting a fresh face and new ideas, basically," said Dale Albright, 29, an attorney and Obama supporter from Orlando, Fla.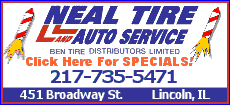 Such support has proven insufficient for past Democratic contenders.
Colorado Sen. Gary Hart gave former Vice President Walter Mondale a challenge in 1984 that ultimately fell short. National surveys by CBS News, and polling of voters in state primaries by the network and The New York Times, consistently showed Hart doing best among higher-income, better-educated Democrats.
Eight years later, Bill Clinton won the party's nomination after vanquishing former Massachusetts Sen. Paul Tsongas, who national polling by CBS and the Times showed dominated upper echelon voters.
In 2000, former New Jersey Sen. Bill Bradley had his strongest backing from that same segment of the party -- but was handily defeated by Vice President Al Gore for the nomination.
In an interview, Bradley said Obama should propose specific programs in areas like pensions and education to expand his support.
"If he does those things, he'll have something to talk to the broad base of the Democratic Party, whatever the income level and particularly the lower-income person," Bradley said.
The AP-Ipsos poll involved telephone interviews with 541 adults who said they were Democrats or are leaning toward the party, and was conducted from June 4 to 6. It had a margin of sampling error of plus or minus 4 percentage points.
AP's manager of news surveys, Trevor Tompson, and Dennis Junius, AP news survey specialist, contributed to this report.