"The DuQuoin State Fair is a great place for families, and once again the fair will offer a fun and affordable concert lineup," Blagojevich said. "There's something for everyone to enjoy in DuQuoin in addition to great shows, including standout harness horse and motorized racing."

Alice Cooper, who several decades ago virtually invented rock as it is known today, is presently on a worldwide tour performing in South America, Europe and Australia as well as several other countries. He and his group will be returning to the U.S. in early August and are scheduled to play fair dates in Wisconsin and Iowa prior to arriving in DuQuoin for the opening-night show on Aug. 25.

Multi-platinum country recording artist Gary Allan will entertain Aug. 29. Allan's 2005 album, "Tough All Over," earned him nominations for Academy of Country Music Album of the Year as well as Single Record of The Year. Allan earned platinum status for his 1999 album, "Smoke Rings in the Dark; his 2001 album, "Alright Guy"; and his 2003 album, "See If I Care."
Despite his numerous hits, Gary Allan was nominated for the Country Music Association Horizon award -- given to newcomers -- in 2003. He spent much of 2006 touring with Rascal Flatts, playing for more than a million fans. Allan's newest album, a greatest hits collection, was released in March 2007.
Country music artist Joe Nichols will hit the stage Aug. 31. His 2002 album, "Man With a Memory," included "The Impossible," which earned three Grammy nominations, and "Brokenheartsville," a No. 1 hit. In 2003 he won the CMA Horizon award. In 2004, Nichols issued his second album, "Revelation," which offered two top 10 hits, "If Nobody Believed in You" and "What's a Guy Gotta Do." He also released "A Traditional Christmas" at the end of the year. His latest album, "III," was released in October 2005 and was quickly certified gold.
Visitors of all ages to the DuQuoin State Fair will also enjoy other fair attractions, including the farm and home show exhibit, a demolition derby, bull riding, a petting zoo, and the carnival midway. The fair will again feature an Ag Expo, where millions of dollars in farm equipment will be on display to showcase the latest in farm technology.
The World Trotting Derby, with an estimated purse of $500,000, features the five-day harness horse program. The last three days of the event, Aug. 30-Sept. 1, will feature grand circuit harness racing. The United States Auto Club Silver Crown and Automobile Racing Club of America Car Series races highlight Labor Day weekend events.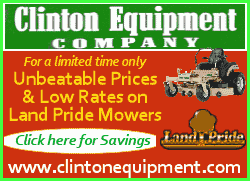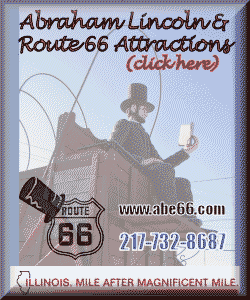 Tickets for all grandstand shows will be available starting June 27 at the main grandstand office, which will be open on a daily basis Monday through Saturday. The office will be open Monday through Friday from 9 a.m. until 6 p.m. and on Saturdays from 9 a.m. until 1 p.m.
A day-by-day listing of the key events at DuQuoin follows:
Saturday, Aug. 25 -- Alice Cooper will kick off the main grandstand night entertainment with a 7:30 show. Tickets are $25 and $30.
Sunday, Aug. 26 -- The 26th annual Colgate Country Showdown show, starring Lorrie Morgan, as well as Gary Nichols and others, 7:30 p.m. Tickets are $20.
Monday, Aug. 27 -- Harness racing, 6:30 p.m. Free.
Tuesday, Aug. 28 -- Harness racing, 6:30 p.m. Free.
Wednesday, Aug. 29 -- The Gary Allan Show along with Jake Owen, 7:30 p.m. Tickets are $25 and $30.
Thursday, Aug. 30 -- Harness racing at noon followed by the Southern Illinois gospel music show starring the Martins, the Homeland Quartet with guest Ben Speer and others. Both Thursday events are free.
Friday, Aug. 31 -- Harness racing at noon (event is free) and the Joe Nichols Show at 7:30 p.m. In addition to Nichols, Trent Tomlinson and Jennifer Thompson will be appearing. Tickets are $25 and $30.
Saturday, Sept. 1 -- Harness racing featuring the World Trotting Derby at noon. Tickets are $10 for reserved seating and $5 for general admission. Chevelle will be the main attraction at the 7:30 night show, with Evans Blue also appearing. Those tickets are $20.
Sunday, Sept. 2 -- USAC Silver Crown Series racing, beginning at 6:30 p.m. Tickets for the event are $20 for adults and $10 for children.
Monday, Sept. 3 -- ARCA Car Series racing, beginning at 11 a.m. Tickets for the event are $20 for adults and $10 for children. The Jerry Ford Orchestra will close grandstand entertainment at 7 p.m. Those tickets are $10.
[Text from file received from the Illinois Office of Communication and Information]