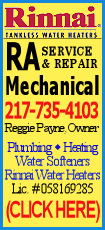 The toddler wasn't hurt, said officials with the Yavapai County Sheriff's Office.
But the pickup, several trees, an outdoor pond, the porch cover and the chain link fence will need some work.
Sheriff's spokeswoman Susan Quayle said the boy was in the cab of the Ford truck Sunday morning while his mother and a man loaded a mattress into the pickup bed.
Suddenly, the truck started rolling backwards out of the driveway, crossing a road and taking out a natural gas line. The truck then went over a small embankment and through the yard of a home, crushing several trees and running over an outdoor pond.
The truck went down another 8-foot embankment and into another back yard, where it hit the support posts for a porch, collapsing the structure. Continuing on its way, the pickup went down a 6-foot embankment, and finally struck a chain link fence, which stopped the pickup.
Quayle said it isn't clear why the pickup started rolling.