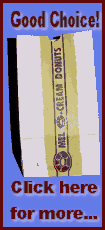 Blair submitted his resignation to Queen Elizabeth II during a 25-minute closed-door meeting at Buckingham Palace. With his wife, Cherie, he waved to reporters and then traveled to his constituency in northern England, where he is expected to quit as a lawmaker to take up his post with the Quartet of Mideast peace mediators.
Brown, a 56-year-old Scot known for his often stern demeanor, beamed as he was applauded by Treasury staff before heading with his wife, Sarah, to the palace to be confirmed as prime minister.
Blair received a warm sendoff in the House of Commons, from his opponents as well as members of his own Labour party, after one final appearance at the weekly question time session.
"I wish everyone -- friend or foe -- well. And that is that. The end," he said.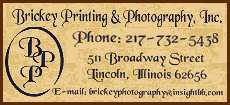 Legislators rose to their feet and applauded as he left for his meeting with the queen. Some, including Foreign Secretary Margaret Beckett, wiped away tears.
Blair also used the session to say he was sorry for the perils faced by British troops in Iraq and Afghanistan, but he gave no apology for his decisions to back the United States in taking military action.
Blair expressed condolences to the families of the fallen, this week including two in Iraq and one in Afghanistan.
"I am truly sorry about the dangers that they face today in Iraq and Afghanistan," Blair said.
"I know some may think that they face these dangers in vain; I don't and I never will. I believe they are fighting for the security of this country and the wider world against people who would destroy our way of life," he said.
"Whatever view people take of my decisions, I think there is only way view to take of them: they are the bravest and the best," Blair added.
David Cameron, leader of the opposition Conservative Party, saluted Blair's achievements and wished him well.
"He has considerable achievements to his credit, whether it is peace in Northern Ireland, whether it is work in the developing world, which I know will endure," Cameron said.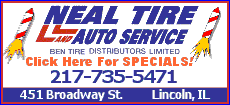 "I'm sure that life in the public eye has sometimes been tough on this family. So can I say on behalf of my party that we wish him and his family well, and we wish him every success in whatever he does in the future."
Workers packed furniture and boxes into a van outside Blair's Downing Street home as he prepared to hand power to Brown.
The incoming leader, who for many lacks the charisma of his predecessor, must woo Britons by shaking off the taint of backing the hugely unpopular Iraq war. With promises of restoring trust in government, he is planning to sweep aside the Blair era after a decade waiting for the country's top job.
Brown will seek to head off a challenge from a revived opposition Conservative party. Polls already point to a "Brown bounce," with one survey putting his Labour party ahead of its rivals for the first time since October.
Few expected the dour former finance chief to be greeted with public enthusiasm. In fact, Brown's ascension was widely seen as a political gift for the more youthful Conservative chief David Cameron.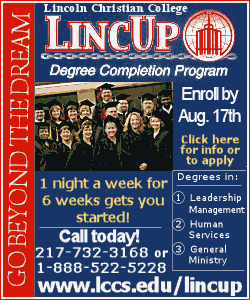 But Blair's last full day in office brought an unexpected present -- the defection of a Conservative legislator to his Labour party. The move put Brown in bullish mood and he will now weigh calling a national election as early as next summer.

President Bush paid a final tribute to his ally and will later call Blair's successor with congratulations.

"Tony's had a great run and history will judge him kindly," Bush told Britain's The Sun tabloid in remarks published Wednesday. "I've heard he's been called Bush's poodle. He's bigger than that."

Bush is thought to have been instrumental in winning Blair his new role as envoy to the Quartet of Mideast peace mediators.

Irish leader Bertie Ahern said Blair he told him his new role would be "tricky," but said he wanted to focus on peacemaking.

"He believes if you have hands-on, persistent engagement then you can have real progress," Ahern told Ireland's state broadcaster RTE.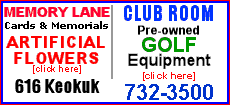 Brown has waited 13 years for this moment. Most keenly watched will be his policy toward Iraq. British troop numbers there have rapidly fallen during 2007.

Blair has left his successor an option to call back more of the remaining 5,500 personnel by 2008 -- an opportunity likely to be grasped by a leader with a national election to call before June 2010.

"His hands, whilst not quite clean, are certainly not sullied," said Alasdair Murray the director of CentreForum, a liberal think-tank. Brown can "portray it as Blair's war and differentiate himself."

Brown may sanction a future inquiry on Iraq, similar to the U.S. Study Group, telling a recent rally that Britain needs to acknowledge mistakes made over the conflict.

In Europe, bridges have been built with German chancellor Angela Merkel and new French president Nicholas Sarkozy, but tensions are likely to emerge.

The succession of Brown ends a partnership at the pinnacle of British politics that began when he and Blair were elected to Parliament in 1983 -- sharing an office and a vision to transform their party's fortunes.

It has been widely reported -- but never confirmed -- that the two men agreed a pact over dinner in 1994: Brown agreeing not to run against Blair for the Labour leadership following the death of then party chief John Smith.

In return, Blair reportedly vowed to give Brown broad powers as Treasury chief and to step down after a reasonable time to give Brown a shot at the senior post.

Though Brown, who was unopposed in a contest to select Blair's successor, is moving jobs -- he won't be moving house.

He, his wife, Sarah, and two young sons already live in the private quarters at No. 10 Downing Street -- the prime minister's official residence -- having switched homes with Blair's larger family, who needed the roomier apartment next door in No. 11, Brown's official residence.