"We've worked hard to give Illinois students the chance to take advanced courses that give them a jump start on a successful future," said Gov. Blagojevich. "Research tells us that taking more advanced classes in high school encourages students to challenge themselves, giving them academic gains and boosting their confidence for success beyond high school."

In 2006, a record number of Illinois high school students -- more than 43,700 -- took AP Exams, compared to just over 17,600 students in 1996. Since 2001, the number of students participating in AP has steadily increased by 17,034 or 63.7 percent.

In addition, a record 76,683 AP tests were taken by college-bound students with nearly 70 percent scoring at the "3" to "5" levels to receive college credit. That represents a 13.7 percent increase over the number of tests taken in 2005: 67,456. The number of AP Exams scored 3 or higher taken has also increased by 19,912 or 59.2 percent since 2001. "It's good to see a growing number of students challenging themselves and gaining academic achievement through this program," said Christopher Koch, Interim State Superintendent. "It's critical that we provide all students, especially those who are at risk, the chance to take courses that challenge them and help them see the broad range of opportunities open to them after high school."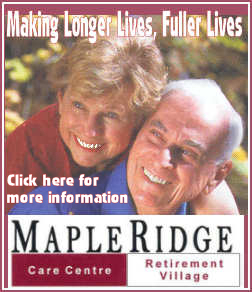 The Report shows that more low-income, African-American, and Hispanic or Latino students are taking AP Exams. The increase is due, in part to a $1.5 million grant awarded in FY 2006 that allowed 28 districts to expand their AP classes and programs. Illinois has also been awarded federal dollars as part of No Child Left Behind to help promote AP classes to low-income students.
The Report uses data from all schools -- both public and non-public -- that participate in AP to identify schools that are leading the way in AP performance worldwide. Six of Illinois's public and non-public schools were recognized:
Cristo Rey Jesuit High School, Chicago

Illinois Mathematics and Science Academy, Aurora

Keith Country Day School, Rockford

Northside College Preparatory High School, Chicago

Saint Ignatius College Preparatory, Chicago

University of Chicago Lab High School, Chicago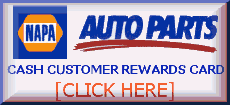 As part of his work to improve education in Illinois schools, Gov. Rod R. Blagojevich signed both SB 575, the Higher Standards, Better Schools Act and SB 574, the College and Career Success for all Students Act, into law in August 2005. The Higher Standards, Better Schools Act helps college-bound high school students prepare better for their work in higher education by strengthening the state's high school graduation requirements. Enhanced graduation requirements are proven to improve student test scores. Gov. Blagojevich fought for increased education funding to support his Higher Standards, Better Schools plan in the FY 2006 budget. These increases included an increase of $1.5 million for Advanced Placement courses.
Gov. Blagojevich signed the College and Career Success for all Students Act into law in 2005. The legislation provides for staff development training and support for students enrolled or preparing for Advanced Placement classes. This includes pre-AP programming in middle or high schools.
AP courses are taught by high school teachers who follow course guidelines developed and published by the College Board. Students can earn high school credit, advanced placement and college credit based on their performance on rigorous AP Exams. Students must score a "3" or above to receive college credit.
Illinois' AP Facts include:
15.1 percent of Illinois' 2006 graduating class scored a "3" or higher on an AP Exam at some point in their high school career. This compares to 14.8 percent for the nation.

8.5 percent of Illinois' 2006 graduating class scored "3" or higher on one or more Social Science AP Exam – more than any other subject area.

In 2001, 1,841 low-income students participated in AP classes -- compared to 6,229 students in 2006.

The number of AP Exams taken by African-American public students increased by 1,049 between 1996 and 2001. In 2006, there were 3,546 African-American students participating -- compared to 1,358 in 2001.

Number of Hispanic or Latino students participating in 2001: 1,945; 2006: 4,442.
The College Board is the not-for-profit membership association that administers the Advanced Placement Program®.
[Text copied from file received from the Illinois Office of Communication and Information]