Consumers who ate oyster products served in restaurants after February 1 and experienced symptoms of norovirus are encouraged to contact their healthcare provider and local health department. Consumers concerned about oysters purchased during this period should contact their place of purchase to determine if the oysters are from the affected lot of oysters.

To date, illnesses have been reported by 25 individuals who ate raw oysters over the weekend of February 9, 2007 – February 11, 2007 at a Bull & Oyster Event in Maryland. The Maryland Department of Health & Mental Hygiene's test results from ill patients are positive for norovirus.

The implicated oyster beds in the San Antonio Bay were closed by the Texas Department of Health Services on February 24, 2007 and remain closed. Bayview Seafood, a distributor in Seadrift, TX, issued a voluntary recall on February 26, 2007. Another distributor, Rose Bay Oyster Company of Swanquarter, NC, issued a voluntary recall on February 28, 2007. Oysters subject to the recall were mislabeled by the Rose Bay Oyster Company, indicating Galveston Bay as the harvest area; the implicated oysters were actually harvested from San Antonio Bay. Oysters with tags that read: "Gal 1, 2/2/07" are subject to the recall.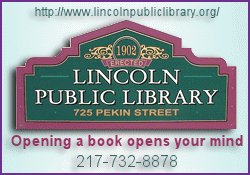 FDA will continue working with health officials in Maryland to track any additional cases of norovirus illness. FDA will continue to provide regular updates to the public as this investigation unfolds.
Persons with weakened immune systems, including those affected by AIDS, and persons with chronic alcohol abuse, liver, stomach or blood disorders, cancer, diabetes or kidney disease should avoid raw oyster consumption altogether, regardless of where the oysters are harvested.