First lady Patricia Blagojevich celebrates 10th anniversary of NEA's Read Across America Day by announcing selections for her Children's Reading Club
March selections are Eric Carle's 'The Grouchy Ladybug' and Shel Silverstein's 'A Light in the Attic'

Send a link to a friend
[March 06, 2007] CHICAGO -- First lady Patricia Blagojevich celebrated the national Read Across America Day on Friday by announcing the March selections for her Children's Reading Club -- Eric Carle's "The Grouchy Ladybug" and Shel Silverstein's "A Light in the Attic." The Children's Reading Club, a recommended reading list made up of books the first lady and her daughters enjoy at home, encourages parents to read with their children and engage in early development of reading skills.
"Today, on the day of this nation's largest reading celebration, I encourage parents to make an extra effort to show their kids how important reading is," the first lady said. "Books like ĎA Light in the Attic' help kids practice their reading skills and show them how fun reading can be. Reading is a great way for parents to spend quality time with their children, and I encourage all parents to read with their children as often as possible."
The Children's Reading Club March selection "The Grouchy Ladybug" has delighted readers of all ages with the story of a bad-tempered bug who won't say "please" or "thank you," won't share, and thinks she is bigger and better than anyone else. As children follow the Grouchy Ladybug on her journey, they will learn the important concepts of time, size and shape, as well as the benefits of friendship and good manners.
The classic "A Light in the Attic" is an award-winning collection of poetry and drawings from Shel Silverstein for children at a middle school reading level. Silverstein was the author-artist of many books of prose and poetry. He was also a cartoonist, playwright, performer, recording artist and Grammy-winning, Oscar-nominated songwriter.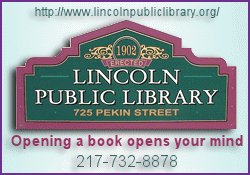 The first lady launched the Children's Reading Club literacy initiative in March of 2005 and has selected books such as "Charlotte's Web," "Harriet the Spy," "The Growing-up Feet," "Henry Huggins" and "Number the Stars" for the recommended list. Each month's book selection is featured on the first lady's website, http://www.illinois.gov/firstlady. The first lady hopes the recommended list will enable parents to find books the whole family can enjoy. The Children's Reading Club applies to all children, but specifically targets children between the ages of 7 and 12.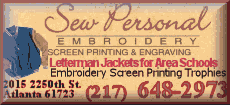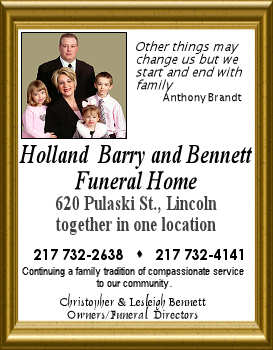 Read Across America Day is a yearly celebration culminating on March 2, the birthday of beloved children's author Dr. Seuss. The event serves to emphasize the importance of reading and learning in America. Sponsored by the National Education Association and Dr. Seuss Enterprises, Read Across America Day encourages children to get excited about reading.
As first lady, Patricia Blagojevich has worked tirelessly to promote initiatives that help Illinois families bring up happy, healthy and successful children. In addition to her work with children's literacy, the first lady spearheaded the Illinois Pediatric Vision Awareness Initiative, the first state-sponsored campaign in the U.S. to specifically target amblyopia, or "lazy eye," in children. Mrs. Blagojevich has also brought attention to Healthy Families Illinois, a program that helps prevent child abuse by supporting high-risk parents. In addition, she has promoted the Prevention Development Resource Project, a partnership between the Illinois Department of Children and Family Services and Prevent Child Abuse Illinois, as well as the governor's landmark All Kids health care plan that provides access to affordable, comprehensive health insurance for every uninsured child in the state.
[Text from news release received from the Illinois Office of Communication and Information]