Gov. Blagojevich appoints public safety expert Andrew Velasquez as new director of the Illinois Emergency Management Agency

Send a link to a friend
Velasquez becomes first Hispanic ever appointed head of the state's top safety agency
[March 06, 2007] CHICAGO -- Governor Rod R. Blagojevich on Monday appointed the head of the City of Chicago's Office of Emergency Management and Communications, Andrew Velasquez III, as Director of the State of Illinois Emergency Management Agency (IEMA), which oversees disaster response efforts in the State of Illinois. Velasquez is the first Hispanic ever to be appointed to the helm of the state's top safety agency. His appointment becomes effective March 16, pending Senate confirmation.
"One of government's most fundamental and important responsibilities is to keep its citizens safe. Andrew Velasquez has an impressive track record of overseeing emergency response and security for the City of Chicago -- one of the largest urban areas in our country. He knows how important it [is] to have communication and coordination at every level when dealing with a threat to public safety. I am proud to have him on board as head of the agency responsible for public safety and emergency management efforts in Illinois," said Gov. Blagojevich.

Velasquez's new job responsibilities also include oversight of the Illinois Terrorism Task Force, which is charged with the specific task of assuring that Illinois is ready to respond to an act of terrorism. To that end, he will work with Michael Chamness, Chairman of the task force, to help improve the plans in place to deal with a terrorist attack in Illinois, including communication and response procedures between state agencies and local communities.
"I am extremely grateful to Gov. Blagojevich for the opportunity to serve the residents of this state in such an important role," Velasquez said. "The areas of emergency management, disaster response and homeland security are critical ones, demanding experience, commitment and passion, and I look forward to bringing those characteristics to the post as I work to fulfill the Governor's vision for a safe and secure Illinois."
Velasquez has been serving as executive director of Chicago's Office of Emergency Management and Communications (OEMC) since May 2005. In that role, he has implemented innovative technology solutions such as using wireless and satellite communications to enhance the city's delivery of emergency services. He also implemented a first-of-its-kind emergency management satellite communications vehicle, which is designed to respond to the scene of incidents and receive all aspects of data, camera surveillance and other intelligent applications from OEMC's Operations Center. In addition to dispatching all of the city's emergency services, the OEMC also operates the city's Traffic Management Authority and maintains the communications networks for other city departments.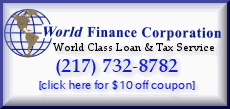 Prior to serving at OEMC, Velasquez worked for the Chicago Police Department in a number of capacities. Beginning in 1995 as a research analyst with the Research and Development Division, Velasquez worked his way up to director of the Criminal Identification and Records Services Division. In that job, he was responsible for overseeing criminal identification of those arrested, criminal warrants and offender extradition, and criminal and civil subpoena processing.
Velasquez also has a background in the military. He served with the U.S. Army for six years, during which time he received several medals and commendations.
At IEMA, Velasquez will replace William Burke, who has been serving as director since May 2003. Director Burke is retiring from state government to pursue private business opportunities.
"It has been an immense pleasure for me to be a member of Gov. Blagojevich's administration," said Director Burke. "I've had the tremendous opportunity to work with outstanding individuals and organizations on the awesome task of building emergency management and homeland security programs to protect the citizens of Illinois."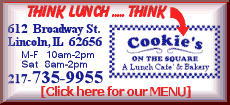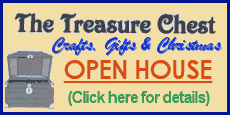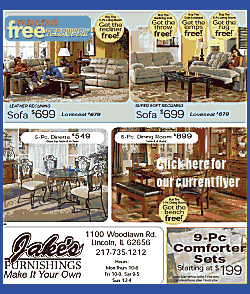 During Gov. Blagojevich's first term in office, Illinois has reached several important milestones in emergency and disaster management:

IEMA is one of only eight states to receive full accreditation from the Emergency Management Accreditation Program (EMAP). The EMAP Commission approved Illinois' certification, February 2006, following an in-depth assessment of the state's emergency response capabilities to coordinate personnel, resources and communications from a variety of agencies and disciplines in preparation for and in response to a major disaster.

First state to complete new State Emergency Operations Center (SEOC) under U.S. Department of Homeland Security (DHS) grant program:

In 2004, Illinois received $9.3 million from DHS under a competitive grant program for states to develop new SEOCs. The grant, the second-largest awarded in the nation, enabled the state to enhance the state's response capabilities and foster closer cooperation between the State of Illinois Response Center, the Statewide Terrorism Intelligence Center, the Radiological Emergency Assessment Center and the Illinois Emergency Management Agency's operations staff by bringing them under one roof.

First state to conduct a full-scale Pandemic Flu-Exercise:

Illinois was the first state to conduct a large-scale pandemic flu exercise in May 2006. This three-day exercise tested preparedness for a simultaneous pandemic flu outbreak and terrorist attack, and involved more than 2,000 local, state and federal responders in a test of preparedness. In August, 2006, the state conducted a five-day exercise that involved more than 1,000 local, state and federal responders in a test of preparedness to a terrorist scenario, including a mass evacuation and sheltering situation.

Orphan Source Program --

U.S. Nuclear Regulatory Commission (NRC) Recognition as "Good Practice": The NRC identified IEMA's Environmental Safety Orphan Source Program as an item of "Good Practice" in its performance evaluation report on IEMA activities. Environmental Safety conducted two rounds of orphan radioactive source collections.

Nuclear Satellite Data Uplink for Effective Communications:

Nuclear Facility Safety designed, fabricated, and tested in real-time a mobile radiation detection system with Global Positioning System, satellite data uplink communications, and real-time GIS data displays for six emergency response field team vehicles. These units automatically transmit their radiation data via satellite to Springfield computer centers where data is analyzed by experts and public safety actions can be taken.

Braidwood Ingestion Pathway Exercise -- Recognized as Most Significant Exercise Conducted:

The Braidwood 2006 Ingestion Pathway Exercise was one of the most significant and critical nuclear emergency preparedness plan exercises ever conducted at Exelon Nuclear. IEMA was judged to be compliant in all tested criteria.

Online Efficiency in Radiation Technologists Renewal:

Medical radiation technologists can now renew an active accreditation, apply to change a temporary accreditation to an active status, or submit an address update directly from the IEMA website. With over 13,000 individuals currently accredited by the Agency, who must renew every two years, the online renewal capability has the potential to significantly increase the ease and convenience of the renewal process for both the individual technologists and the agency.

[Text copied from file received from the Illinois Office of Communication and Information]