Lincoln survives and moves on
Railers overcome Ottawa 42-32
By Jeff Mayfield

Send a link to a friend
[March 07, 2007] One of the things we were disappointed about when we moved is that we would be missing a potentially great Lincoln Railer hoops season. The Railers didn't disappoint, but we were just too far away to ever see them play. That was until the powers that be stepped in. It seems that they thought it would be a good idea to ship the No. 1-seeded Railers to the North Pole as a reward for a 30-win season. I'm not too bright, so I need one of the geniuses to explain to me how this could ever happen.
OK, they didn't quite make them play above the polar ice cap, but they did send them to another time zone. In fact, researching the distance on Mapquest.com (and NO, they don't pay me for product placement) I found that it is roughly 109.29 miles from our old house in Lincoln (and yes, it's still for sale if you're looking for a deal) to the gym in Ottawa. Are you kidding me? So, take your family to a game and get your kids home around midnight? So much for being family-friendly. The Railers survived all this and more en route to a rough 42-32 victory over the Pirates in their raucous, historic field house.

But that's not the half of it. How 'bout the No. 1 seed having to play the No. 6-seeded Pirates on their home floor? And I am NOT kidding you! And this was the second time in two weeks the No. 1-seeded team had to play a lower-seeded team in THEIR friendly confines. As long as I live, I'll never understand why organizations want to fix that which is NOT broken!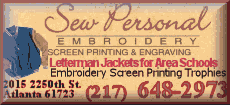 You great LDN readers could almost write the script for this one yourselves. But before you do, let me clean up one thing. Our family, for one, was almost glad for the ridiculousness of the situation. Since they turned the Railers into Nanook of the North, we actually got to see a game. And let the record show that we did our part and helped cheer the good guys on to victory.
Back to writing the script... You give a less deserving team a chance to host the No. 1 seed... Aren't you encouraging an upset? Their band, their cheerleaders, their fans all in full regalia and setting and springing the trap for the unsuspecting Railers? When you have a good team, like Lincoln does oftentimes, the players look at the seed lines and assume that they will prevail.
To coach Alexander's credit, he didn't assume anything. In fact, I could almost recite his halftime speech by heart. His ability to make halftime adjustments is just one of the many traits that make him simply one of the best in the business.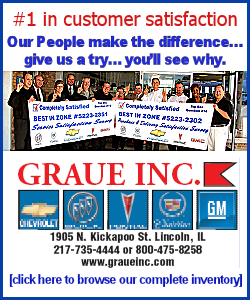 He no doubt reminded the boys that improving shot selection would be insisted upon in the second half. He demanded better movement with the defense, especially with the footwork to get away from silly fouls. He stressed moving the ball around the perimeter and THEN attacking the defense once they got them on their heels.
Matt Schick ended up as Lincoln's high scorer with 12 and Brandon Farmer had 11, but neither player lit the lamp like they are capable of doing (perhaps saving it for the next game[s]). And Josh Sutton, who just continues to improve, hauled down nine big caroms.
This was a good one to get out of their system, but props to Lincoln for keeping their poise and their composure and playing a complete second half after a very forgettable first half. You gotta play 'em the way they are scheduled, no matter how far they ship you to do so.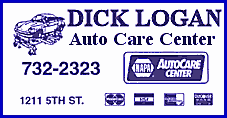 Arguably the next game will be tough, whether the Railers face Bloomington or Champaign Central. And that game would be difficult were it to be played in Ottawa or in Barrow, Alaska.
But one thing I love about the Railers -- they will never quit and they will always give their best effort no matter who they play or where they play 'em.
I'm just glad that they played a game close enough to the Cheese Curtain (that's what Craig Zastrow calls the place where we live) that we could share in a victory.
Good luck to the Railers Friday night no matter who they pair up against. And as John Guzzardo always says, "YOU GOTTA BELIEVE"!