Sen. Bill Brady to address 'state of state' at Logan County lunch March 16

Send a link to a friend
[March 07, 2007] During a lunch in Lincoln on March 16, Sen. Bill Brady will address challenges facing Illinois and the overall state of Illinois government. The event will be co-hosted by the Lincoln/Logan County Chamber of Commerce and the Logan County Farm Bureau.
"Medicaid, health care and pensions all are putting increasing pressure on the state budget and our tax dollars -- so much so that a group recently calculated that the state faces a whopping $106 billion in unfunded commitments," said Brady, R-Bloomington, whose 44th District includes a portion of Logan County. "That debt amounts to $8,800 for every man, woman and child in Illinois, and the problem is going to get worse if we don't start finding the answers today and demanding greater fiscal responsibility from all state officials."

"The current administration has implemented sweeping new programs with questionable, if any, revenue sources. Illinois needs to find long-term, common-sense solutions to our budget challenges, and Illinois needs to stop spending money it doesn't really have."

"I want the citizens of the 44th District to understand the serious challenges facing Illinois today, and I also want to hear the ideas people have for giving Illinois a more secure financial foundation and more promising future," he said.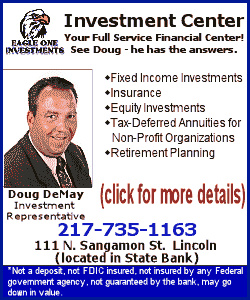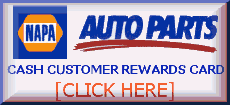 Brady's "state of the state" program will be at noon March 16 at the Maple Club, 1458 State Route 121, Lincoln. Reservations are needed and can be made by contacting either the Logan County Farm Bureau at 217-732-7326 or the Lincoln/Logan County Chamber of Commerce at 217-735-2385. The cost of the lunch is $15 per person and can be paid at the door.
Brady, who is planning similar forums throughout his Senate district in coming weeks, has represented central Illinois in the state Senate since 2002. He previously served in the state House of Representatives for eight years. Throughout his Senate tenure, he has received the highest ratings from the Illinois Chamber of Commerce and was named a "Champion of Free Enterprise" in 2005-2006. He has annually been rated as a "Friend of Agriculture" by the Illinois Farm Bureau for his public service.
[Text from news release sent on behalf of Sen. Bill Brady and received from Illinois Senate Republican staff]