Pig Hip Restaurant and Museum, historic Route 66 icon, destroyed by fire

Send a link to a friend
[March 08, 2007] BROADWELL -- A part of history that has been close to our hearts for years has been lost. The Pig Hip Restaurant and Museum caught fire on Monday afternoon and was destroyed.
Owner and operator Ernie Edwards reports that some documents and pictures might still be salvageable, which gives us a spark of hope for this historic building.

Arriving on the scene in Broadwell, tourism bureau officials spoke with Edwards, as well as others watching the fire. Many people watching expressed shock and disbelief at what they were seeing. Some were in tears as they recalled memories of the site.

"Losing the Pig Hip was like losing an old friend," said Geoff Ladd, executive director of the Abraham Lincoln Tourism Bureau of Logan County. "I am shocked and devastated, as is the entire Route 66 network."

An official cause has not yet been announced, although the fire was first spotted in back on the roof.

The loss of the Pig Hip affects Broadwell the most. The community is planning its sesquicentennial and Ernie Edwards is planning his 90th birthday party, both to be celebrated June 9. These plans will still be kept, but it will put a damper on things.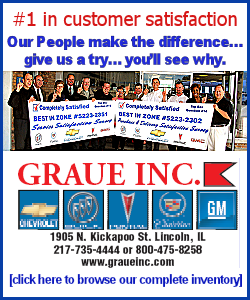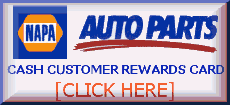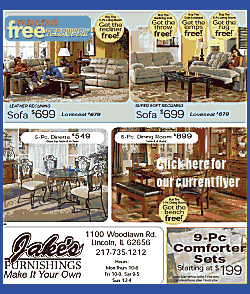 The Pig Hip was the most known Route 66 museum in the county and was host to numerous bus tours and drive-in tourists from all over the country and the world. Members of the Route 66 Association of Illinois are already planning on helping with preserving what can be saved and leaving a kiosk or marker at the site.
The important thing is that Ernie and Francis Edwards are OK. Ernie was the person who first informed Geoff Ladd about the importance of saving The Mill in nearby Lincoln, and that project becomes even more important now, in that it will eventually be a Route 66 museum as well.
The tourism bureau is working on a remembrance website, coming soon at www.pighip.com, where people will be able to blog their memories, leave messages for Ernie and Francis Edwards, and post pictures. The bureau is also looking for Pig Hip artifacts that can be donated back for preservation purposes. The Route 66 Heritage Foundation of Logan County (www.savethemill.org) and the tourism bureau will be doing what they can to help.
[Text from file received from the Abraham Lincoln Tourism Bureau of Logan County]