Illinois Eye-Bank, Watson Gailey observes National Eye Donor Month

Send a link to a friend
[March 12, 2007] BLOOMINGTON -- "I would be blind today if there wasn't a donor program to save me," said Bloomington resident Daryl Maxwell. Up until five years ago, Maxwell never had a problem with his eyesight, and then he began waking up with foggy vision in his right eye. A routine visit to his optometrist yielded nothing abnormal, but he continued to have blurred vision in the morning, and it would clear as the day progressed.
One afternoon, while working on the woodpile in his backyard, a stray wood chip lodged in his right eye, thus meriting a trip to the Gailey Eye Clinic. There, his suspicion about the abnormality with his right eye was confirmed. He had Fuch's dystrophy, a rare disease with cell deterioration in the cornea.

The only cure was a corneal transplant. Maxwell underwent a successful surgery and regained vision in his right eye, only to have vision in his left eye begin to deteriorate three years later. In April of 2006, he underwent a second successful corneal transplant to restore vision to his left eye and has become a passionate advocate for the importance of eye donation.

Since 1983, March has been designated by Congress as National Eye Donor Month in order to increase public awareness of the need for eye donations. Nearly 1,700 Illinois citizens received corneal transplants this past year and over 4,000 are waiting for a sight-restoring or life-giving transplant.

The Illinois Eye-Bank and its affiliate, the Watson Gailey Eye-Bank in Bloomington, serve the northern two-thirds of the state by providing over 95 percent of all corneal tissue used for transplantation to Illinois residents.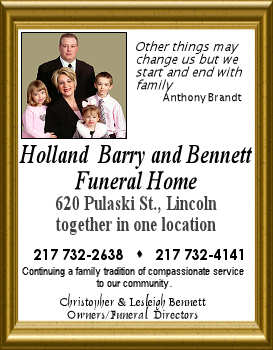 Virtually every tissue and organ in the body can be used to save or improve the quality of another life. Yet the miracle of transplantation cannot happen unless someone decides to be a donor upon their death. Individuals wishing to give the incredible gift of sight through the new donor registry can reregister at the secretary of state's website, www.lifegoeson.com.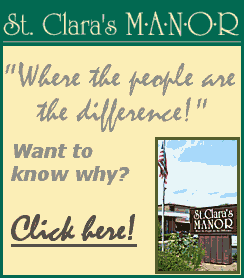 "We hope that by discussing donation during Eye Donor Awareness Month, we will continue to encourage people to sign the new donor registry," said Chuck Pivoney, vice-president operations of the Illinois Eye-Bank. "The Illinois Eye-Bank has actually experienced an increase in the need for donation this year, and we are striving to keep up with the demand for both transplant and research tissue," he added.
For those who cannot be helped by a corneal transplant, the Eye-Bank offers the "gift of hope" through its Eye and Vision Research Program.
The Illinois Eye-Bank is a division of Midwest Eye-Banks, a 501(c)(3), independent, not-for-profit organization dedicated to the restoration of sight. Through its office in Chicago and its Watson-Gailey office in Bloomington, the Illinois Eye-Bank recovers, evaluates and distributes human eye tissue for transplantation. It also supports research into the causes and cures of blinding eye conditions, promotes donation awareness through public and professional education, and provides humanitarian aid to people in need of corneal transplantation throughout the world. For more information, visit the Illinois Eye-Bank online at www.illinoiseyebank.org or call 800-548-4703.
[Text from Illinois Eye-Bank news release]