Gov. Blagojevich visits southern Illinois to continue his fight for small business owners and working families

Send a link to a friend
The governor's Tax Fairness Plan builds on continued efforts to support small businesses across Illinois
[March 12, 2007] HARRISBURG -- Governor Rod R. Blagojevich traveled to Midwest Fabrication & Repair, Inc. on Friday to talk about the benefits of his ambitious proposal to help small businesses, which includes providing greater access to affordable healthcare, improving education and relieving their tax burden by asking big businesses to pay their fair share. As part of this proposal, the Governor unveiled an historic Tax Fairness Plan that closes corporate loopholes and gives working families the relief they deserve, while helping small business owners have better access to quality healthcare for their employees and themselves.
"For too long, it's been the middle class and working families of Illinois that have shouldered more and more of the tax burden. And while they have paid more, the wealthiest corporations in our state have paid less and less. It's a system that for decades has been unfair to the small and medium-sized companies across the state, businesses like Midwest Fabrication, that don't have fancy accountants or powerful lobbyists. We have the unique opportunity to make the most fundamental change that will continue to put the middle class and working families at the center of who we fight to help. It is a change long overdue and desperately needed," said Gov. Blagojevich.

While the Blagojevich Administration has expanded access to healthcare to more than 500,000 working families with Illinois' FamilyCare and All Kids programs, access to quality healthcare continues to be a concern for the 1.4 million adults statewide that remain uninsured today, especially for many small business owners who have been unable to provide healthcare for their employees. The cost of healthcare for business has been growing five times faster than the rate of inflation, and the number of firms offering health benefits to their employees has fallen by at least 8 percent since 2000.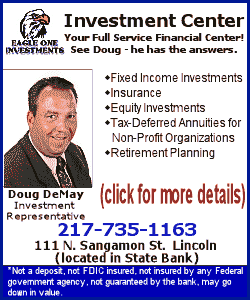 To address this crisis, Gov. Blagojevich has proposed Illinois Covered -- a plan that will ensure all 1.4 million uninsured have access to quality, affordable healthcare, and that will help many middle-income families and small businesses that are currently enrolled in health insurance plans save thousands a year on healthcare costs. Among the components of the Governor's plan is Illinois Covered Choice, which creates an affordable and comprehensive insurance plan that anyone without employer-sponsored health insurance in Illinois can purchase. This statewide pool of coverage will offer Illinoisans lower and stable rates. Business groups will be able to connect many of their members with this new affordable insurance, and small business owners can also purchase this product on behalf of their employees.
In addition, as the number of uninsured people statewide goes down, so will insurance premiums for individuals and businesses. Currently, premium costs are driven up when the cost of treating the uninsured is shifted to the insured. Families USA estimated that family premiums in Illinois rose by $1,059 in 2005 just to make up for the cost of providing healthcare to the uninsured.
"At the heart of our plan is one simple goal: everyone should have access to affordable, quality healthcare," Gov. Blagojevich continued. "So here is the choice we now face: ignore the needs of the working families struggling to pay for healthcare, burden our small businesses, costing us jobs, and deny healthcare to hardworking families -- or improve healthcare by having the biggest corporations pay their fair share. We have made historic progress on healthcare. Let's now finish the job."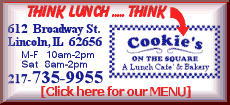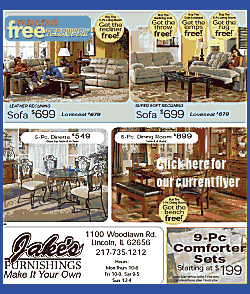 Midwest Fabrication & Repair began in Jim Ozee's garage in 1991 with $35,000 and one employee and has since grown into a nearly $4 million company with 91 employees. The company started out doing automotive and mining fabrication and later added agricultural parts manufacturing. Last August, the Governor announced a $630,000 grant to the City of Harrisburg to support Midwest Fabrication & Repair in expanding its operations, which includes the purchase of a new building and the installation of new robotics equipment. It also allowed for the creation of 50 new jobs. The Illinois Department of Commerce and Economic Opportunity (DCEO) is administering the grant.
"I certainly agree that everybody has to pay their fair share, which is what this plan is all about. By investing more money in healthcare and education, we are going to help level the playing field for companies like ours, make our employees more productive and help our families build better lives," Midwest Fabrication President Jim Ozee said.
Many large corporations pay little or nothing in corporate income taxes, and they are not paying their fair share to meet the state's ongoing infrastructure, education, healthcare and public safety needs. Gov. Blagojevich's plan takes historic steps to change the Illinois tax structure -- one of the most regressive and unfair to working families in the nation. According to the Illinois Department of Revenue, 37 of the 99 'Fortune 100' companies that filed taxes in Illinois paid no state income taxes, despite the fact that they averaged $1.2 billion in sales during 2004. On average, 48 percent of corporations that generated $50 million or more in annual sales in Illinois paid no income taxes from 1997 through 2004.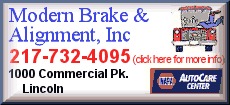 The Governor's Tax Fairness Plan implements a Gross Receipts Tax (GRT) that has been embraced by many economists because of its broad base and low rates. States including Washington, Delaware and Hawaii have had a GRT for years, and, recently, Ohio and Texas have adopted a form of the tax. The GRT will only apply to businesses that make more than $1 million each year, which means 75 percent of all businesses in Illinois will be exempt. The GRT will tax service industries at a low 1.8 percent rate, while manufacturers, construction, retail and wholesale companies will be taxed at an even lower .5 percent. Exports will not be taxed. The plan also mitigates costs being passed on to consumers by excluding certain goods, such as retail food and pharmaceuticals.
The Governor announced his bold Tax Fairness plan earlier last week when he delivered his 2007 budget address.
[Text copied from file received from the Illinois Office of Communication and Information]
Previous related article