Gov. Blagojevich announces 2006 attendance at Illinois state parks the largest since 2002

Send a link to a friend
Over 44 million visitors enjoyed state parks throughout Illinois last year
[March 13, 2007] SPRINGFIELD -- Gov. Rod R. Blagojevich announced March 2 that attendance figures at Illinois' more than 120 state parks and natural areas in 2006 were the largest they have been since 2002. Attendance figures for 2006 show 44,482,810 people visited a state park last year, eclipsing 2005 attendance figures by 316,429.
"Millions of people and families from Illinois and across the nation enjoy every year the beauty of our state parks and the many activities they offer. This great boost in tourism also helps strengthen the economy of the state's regions," said Gov. Blagojevich.

"Illinois has some of the most beautiful and affordable parks in the nation, and visitors from all over the Midwest are enjoying them every year," said Acting Illinois Department of Natural Resources Director Sam Flood. "Our state park system remains popular for its diversity and affordability."

As one of only eight remaining states that do not charge visitors to enter state parks, Illinois' park attendance has grown steadily over the last four years and currently ranks among the top five states in the nation for park attendance, according to the National Association of State Park Directors annual information exchange.

The Illinois Department of Natural Resources manages state parks and recreational sites located on nearly 482,000 acres of land, ranking sixth in the nation in total acreage in state parks and recreation areas.
Visitors looking for an overnight stay at Illinois state parks will find everything from RV and primitive campsites to cabins and lodges. Illinois ranks in the top four in the nation in the number of lodges.
Illinois state parks and recreation areas offer a diversity of activities for day visitors, and the state places third in the nation in the number of day visitors to parks. Regardless of the purpose of your trip -- whether a family picnic; fishing; a float trip down the river; hunting; wildlife observation; canoeing; photography; touring miles of trails on foot, bicycle or horseback; or, depending on the season, snowmobile or cross-country skiing -- the Illinois Department of Natural Resources offers thousands of acres of opportunities to explore the Prairie State.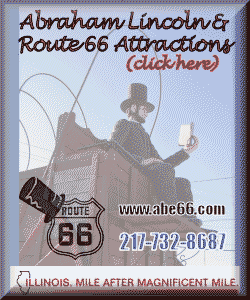 Illinois State Park attendance by year
| | |
| --- | --- |
| Year | Attendance |
| 2000 | 43,291,820 |
| 2001 | 43,517,989 |
| 2002 | 44,851,817 |
| 2003 | 42,718,133 |
| 2004 | 43,516,733 |
| 2005 | 44,166,381 |
| 2006 | 44,482,810 |
Top five sites that saw biggest attendance increase (See table below for details.)
Cache River

Weinberg-King

Frank Holten

Ray Norbut

Castle Rock
Last year the governor's budget called for an additional $1.5 million to enhance parks and natural areas throughout the state through projects like pavilion roof replacement and the replacement of water and sewer systems on state park property.
In June 2006 Blagojevich officially opened the World Shooting and Recreational Complex in Sparta, expanding recreational opportunities throughout the southern Illinois region.
[Text copied from file received from the Illinois Office of Communication and Information]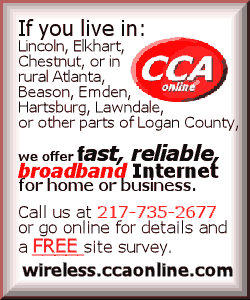 Top five sites that saw biggest attendance increase
| | | | | |
| --- | --- | --- | --- | --- |
| Site name (county) | 2005 | 2006 | Difference | % |
| Cache River (Johnson) | 64,865 | 139,360 | 74,495 | 114.85% |
| Weinberg-King (Schuyler) | 62,394 | 83,238 | 20,844 | 33.41% |
| Frank Holten (St. Clair) | 1,079,002 | 1,360,531 | 281,529 | 26.09% |
| Ray Norbut (Pike) | 5,548 | 6,875 | 1,327 | 23.92% |
| Castle Rock (Ogle) | 132,874 | 164,023 | 31,149 | 23.44% |