While the Governor's "All Kids" plan, which took effect last year, extended coverage to all children in the state, approximately 1.4 million adults in Illinois are currently uninsured. A majority, roughly 75 percent, are from families with moderate incomes or higher. The Governor's Illinois Covered plan will provide affordable coverage to the uninsured and will also help many middle-income families and small businesses that are currently enrolled in health insurance plans save thousands a year on healthcare costs. The plan will also reform the existing healthcare system to improve quality and require more accountability.

"When hardworking people are avoiding the doctor because they don't have insurance, something is wrong. When small business owners are unable to insure themselves, let alone their employees, and they worry about the fate of their business if they should suffer a medical emergency, something is wrong. I introduced Illinois Covered to make sure every person in our state can get affordable health coverage," said Governor Blagojevich. "For the next two weeks, Dick Kay will be traveling around the state to meet families who are uninsured or struggling with the rising costs of health insurance, and to help raise awareness at the local level of the high moral and economic cost of the serious disparities in our current healthcare system."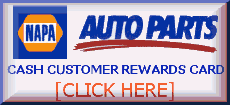 Kay, who came out of retirement from a 46-year career as a newscaster to help Gov. Blagojevich earn support for his Cover Illinois plan, will make the first stop of the tour on Tuesday in Carbondale, followed by stops in Collinsville on Wednesday and Decatur on Thursday. Kay will continue the Drive for Healthcare tour in coming weeks making additional stops throughout the state. Already, Kay has met several individuals and families that are struggling to get health coverage, including Cynthia Guerra and Sheldon Diaz, Mary Mannino, and Darlene Wilcher.
Darlene Wilcher, age 58, of Oak Park lost her job as a radiological technologist and her health insurance in 2004. She currently does freelance work to try and make ends meet but cannot afford the high cost of health insurance. The lack of insurance terrifies her because she has a medical condition that could lead to seizures at any time.
"I worked all my life in healthcare and now I feel like I have to go out to beg for health insurance. There are so many other people out there in my situation and I hope legislators can do something about it soon. It is becoming a crisis," she said.
Cynthia Guerra and her husband, Sheldon Diaz, have also struggled with the high costs of accessible healthcare. They are a self-employed couple from Chicago's Little Village neighborhood who work in real estate and run a neighborhood grocery store. As healthcare costs have risen, it has become harder and harder for their family to afford their private insurance at $250 a month with a $5,000 deductible.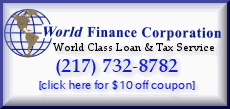 Mary Mannino of Joliet is a recent graduate of cosmetology school and is uninsured. High healthcare costs have also forced Mary to forgo routine medical care and run the risk of developing a serious illness.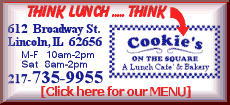 While the Blagojevich Administration has expanded access to healthcare to more than 560,000 working families with Illinois' FamilyCare and All Kids programs, access to quality healthcare continues to be a concern for more than 1.4 million adults statewide who remain uninsured today. And this number continues to grow: As the cost of healthcare for business has been growing five times faster than the rate of inflation, the number of firms offering health benefits to their employees has fallen by at least 8% since 2000.

To help protect Illinoisans like Darlene Wilcher, Governor Blagojevich proposed Illinois Covered
-- a plan that will ensure all 1.4 million uninsured have access to quality, affordable healthcare, and that will help many middle-income families and small businesses that are currently enrolled in health insurance plans save thousands a year on healthcare costs. The plan will also reform the existing healthcare system to improve quality and require more accountability. The primary components of Governor Blagojevich's Illinois Covered plan include:

Choice: Creates a new, affordable comprehensive insurance plan that anyone without employer-sponsored health insurance in Illinois can purchase. This statewide pool of coverage will offer Illinoisans lower and stable rates. Business groups will be able to connect many of their members with this new affordable insurance, and small business owners can also purchase this product on behalf of their employees.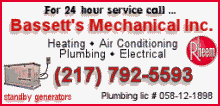 Illinois Covered

Rebate: Lowers premiums for moderate- to middle-income Illinoisans ($20,000-$80,000 for a family of four) to help them afford their health insurance. The rebate will vary based on income, and those with lower incomes would get a larger rebate.

Illinois Covered

Assist: Similar to FamilyCare and Medicaid, individuals or couples who are very low-income will now have access to full coverage through the state (individuals currently making less than $10,210 annually, and couples making less than $13,690).
The Governor also proposes expanding the existing FamilyCare program to 400% of the federal poverty level for those who do not have access to employer-sponsored coverage, to expand health benefits for workers with disabilities, and to allow dependants to retain coverage until age 29. Additionally, the state will work with both consumers and healthcare providers to develop a Roadmap to Health that will improve the state's overall healthcare system and promote wellness, while better managing chronic conditions, the most important component for driving down overall healthcare costs.
[Text copied from file received from the Illinois Office of Communication and Information]