Developmental disorders: Autistic spectrum includes less obvious Asperger syndrome

Send a link to a friend
'My son can't be autistic'
By Diana Noble
[March 14, 2007] My son can't be autistic. That was my first thought as my husband and I sat in a room at SIU School of Medicine as Dr. David Decker explained to us that my 6-year-old son, Michael, was on the autistic spectrum. Decker told us that Michael had a developmental disorder called Asperger syndrome. We had never heard of such a thing. I wouldn't have described him as autistic. I thought of autism as what Dustin Hoffman portrayed in the movie "Rain Man." Michael didn't have that lost look in his eyes. He wasn't without emotions or expressions, a person of few words, slow mentally and not sure of his surroundings. I would describe Michael more as a high-energy child with a few little quirky behaviors. My husband would like to say that he was like a pinball machine. He would be bouncing off the walls most of the time.
Michael also had a few odd behaviors when it came to his clothes. If the seams on his socks weren't lined up perfectly across his toes or his shoes were not loosely tied, then he would scream and kick them off. If his clothing had a tag that wasn't made of soft material or wasn't two sizes too big, he would swear it hurt his skin. As soon as Michael would walk in the front door of the house, he would strip down to his loose-fit boxer shorts and stay that way until he had to leave the house again.

When Michael was about 2˝ years old he started having some temper tantrums. Any mother would think, "It must be the 'terrible 2s.'" The difference between the terrible 2 and these tantrums was that these were not going away. They were just getting worse. It got to the point that every time I took Michael shopping with me, he would make a scene in public. There were many times that I took him out of the stores kicking and screaming with everyone staring at us all the way to the car. By the time he was 4 years old, I wouldn't take him to any stores without my husband's help. It was always very stressful.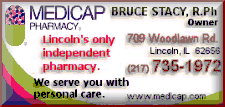 Once Michael had started school, that is when we noticed that he wasn't keeping up with the rest of the children his age. He started standing out among the others. He had very limited interests with his conversations with the other children. It wasn't a give-and-take conversation, and it had to be about what Michael was interested in, not the other children. At recess time, he wouldn't run and play with the other children. He would rather be left alone, away from the others, looking in the grass for frogs and bugs.
He talked very well for his age. He always spoke very loud. He would have some troubles spitting out a clear sentence sometimes and seemed to get stuck on what he was trying to say. It was almost like a small stutter. But, he was young; we thought that he would outgrow it in time.
But as time went on, trouble with Michael seemed to get worse. Not only was I coping with the tantrums and odd behaviors, it got to the point Michael wouldn't leave my side. I started having troubles getting him to school. I would have to drag him to the car, buckle him in the seat, take him to the school and practically drag him to the room. I tried talking to him about it; I talked to the teacher and the principal, trying to find out what I should do. Needless to say, the superintendent informed me that he was just spoiled rotten and I need to be tougher with my discipline. So that's what we tried to do.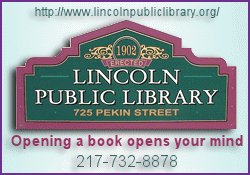 Boom!!!! It was like a huge bomb that went off in my house. The tantrums escalated and he refused to go back to school at all. He would have these horrible fits. His eyes would glass over, and he'd kick, scream, bite, scratch and throw up. This could last up to five hours at a time. He showed absolutely no remorse for his behaviors. I was also receiving pressure from the school because of his absences, and I was extremely exhausted every day trying to handle him. That is how we ended up at Dr. Decker's office, under his care.
Once I learned about Asperger syndrome and autistic spectrum disorder, the next step for me was to implement some of what I had learned when it came to sensory issues, social issues and how his brain worked. With a lot of help from Georgia Davis, M.D., Dr. Daniel Amen, Karen Kirkendall, PhD., many seminars, conferences and workshops, Michael is doing wonderfully today. As with many children with autistic spectrum disorder, Michael is being treated for left temporal seizures and severe anxiety. He is 16 years old and is being home-schooled; he has his driver's permit; he has four very good friends in the neighborhood; he has great judgment when it comes to right and wrong; and is planning for his future. We will always have obstacles to get through, but with all the great help that we have received from the Springfield professionals, I always know that someone will be here to help us.
I asked Michael for his input on what it has been like to struggle with Asperger syndrome and his response was, "You have to take the good with the bad. It is hard sometimes to get a friend, but once you do, it is worth it."
[Text from file received from Diana Noble, president of Asperger Syndrome Support and Awareness of Central Illinois]
Note: Support and information can be found at the next meeting of Asperger Syndrome Support and Awareness of Central Illinois.