The new store, which will remain open 24/7 from here on out, is expected to draw traffic from nearby communities, filling a need for many products that previously were being purchased outside the county. "This will help stop our leakage and keep dollars in Logan County," said Rob Orr, director of the Lincoln & Logan County Development Partnership. The store is also expected to draw traffic off the interstate. And when people come in to buy groceries or when travelers stop they buy gas, they get something to eat and make other stops and purchases, Orr said.

Manager Cody Atkins introduced a long stream of local employees who have been with the store almost 30 years. "All these men and women have done a really great job for us over the years," he said. "They continue to exceed our expectations and strive for excellence to take care of our customers. We certainly appreciate what they do for us every day."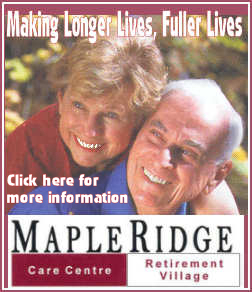 Atkins introduced Bobbi Abbott, Lincoln/Logan County Chamber of Commerce director, as a great mentor for him in going through the process of opening the new store.
Abbott thanked the sales associates for their patience each year in redeeming Chamber Bucks, which are sold at the holiday time. It takes some time to handle those, but the Chamber Bucks help our economy by keeping those dollars in Logan County, and Wal-Mart redeems the larger percentage.
She also gave great credit to Atkins, saying that it was the first time she's ever seen a project of that size ready under deadline, and by a few days.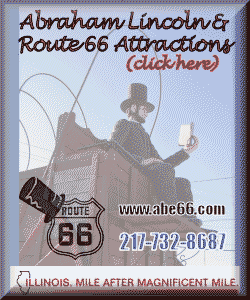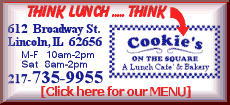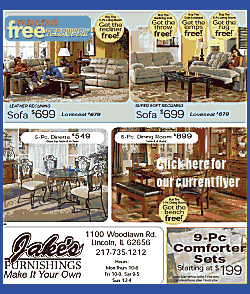 Lincoln Mayor Beth Davis said she appreciated the value the store brings, in that it will increase our tax base in the community. She thanked the aldermen who helped make it happen and the city clerk, Melanie Riggs, for her work.
City, county and community leaders and chamber representatives were in attendance, along with a number of regional Wal-Mart managers and store managers.
Atkins said that a number of products and services have been added or expanded. There's an eye care center, drive-through pharmacy, banking, auto center and more. He's also pleased with the store's friendly appearance, the use of earth tones and pleasant color schemes that the new store features. More energy-efficient systems have been employed to help the environment also.
More proudly, he announced that Wal-Mart associates work hard at raising funds for a number of local charities.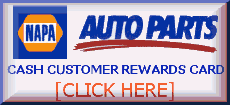 Checks have been written for the following:
Children's Miracle Network, $1,310

Boy Scouts of America, $1,500

Senior Citizens of Logan County, $1,000

CIEDC, $2,000

Logan County Habitat for Humanity, $2,000

Lincoln Area YMCA, $5,000

Lincoln Park District, $10,000

Skateboard park (to be developed)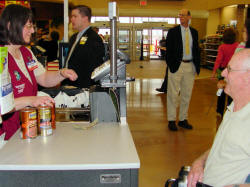 People were ready to shop the wide aisles in the new store Wednesday morning. In addition to a full grocery section and expanded goods and clothing lines, there are also a number of added sublet outlets for services such as banking, eyewear and a Subway sandwich shop. Longtime employees were first recognized as the stay of the business locally.