Eighteen-year-old Ralph Samuelson (1903-1977) of Lake City, Minn., figured that if he could ski on snow, then he should be able to ski on water. In 1922 Ralph had designed his own set of skis, and he and his brother set out on a nearby lake one day, with his brother towing him. After five days of experimenting, he learned how to ski on the water by leaning backward in the water with his ski tips pointing up as his brother pulled him out.

That happened one day before his 19th birthday. Samuelson never did patent his invention of water skis, but he is a member of the Water Ski Hall of Fame.
Water skis are a pretty low-tech invention compared to what 18-year-old Blaise Pascal (1623-1662) of Clermont, France, invented in 1642.
Young Pascal invented something to help his tax collector father count the taxes that he collected. It had movable dials that could add large numbers. The calculator that Blaise Pascal invented might be considered simple by today's standards, but it was considered revolutionary at the time. It is also the one that modern calculators are based on.
He went on to become a scientist, mathematician and physicist. There are a couple more products for which he is known, although most people do not know it. While trying to invent a perpetual motion machine in the 1600s, he created an early version of the roulette machine. He was also the first person to wear a pocket watch on his wrist, effectively introducing the wristwatch to the world.
Both the water ski and the calculator might seem pretty low-tech compared to what 19-year-old Russian immigrant Igor Sikorsky (1889-1972) designed in 1910.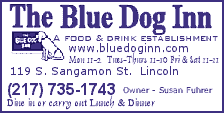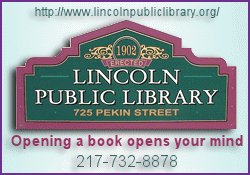 Inspired by the drawings of Leonardo da Vinci and the stories of Jules Verne, author of "Around the World in 80 Days," Sikorsky created the design for the modern helicopter in 1909 when he was just 19 years old.
If the name Sikorsky sounds familiar to you, it's probably because the company he founded, Sikorsky Aircraft, has made the helicopters that have flown every U.S. president for the past 50 years.
Igor Sikorsky built a model helicopter powered by a rubber band when he was 12, and this may have served as the basis for his helicopter's rotor wing design. He went on to build airplanes in his native Russia, beginning in 1911, until the Bolshevik Revolution caused him to move to America in 1918. He also built flying boats, and in 1913 the 24-year-old Sikorsky became the first person in the world to pilot a four-engine airplane. It was Igor Sikorsky who taught Charles Lindbergh how to fly a helicopter.
A pair of Frenchmen, Paul Cornu and Etienne Oehmichen, built their own versions of the helicopter in 1907 and 1924, respectively, but it was Sikorsky's helicopter design that has become the model for the modern helicopter. In 1931, Sikorsky patented his design.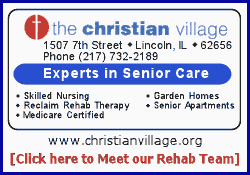 One other item worth mentioning about Igor Sikorsky: In addition to being the inventor of the modern helicopter, he also served as his own guinea pig when he piloted his helicopters. The first two inventors featured in this story -- Ralph Samuelson and Blaise Pascal -- never had to risk their lives when they test-piloted the water skis and the calculator.
Paul Niemann may be reached at niemann7@aol.com.
Copyright Paul Niemann 2007
[Text from file received from Paul Niemann]
(Other columns)