Gov. Blagojevich announces departure of CMS Director Paul Campbell, thanks him for successful tenure to make state more efficient

Send a link to a friend
Campbell led streamlining of government operations, helped save money
CMS Assistant Director Maureen O'Donnell named acting director
[March 15, 2007] CHICAGO -- Governor Rod R. Blagojevich announced March 9 that Paul Campbell, Director of Central Management Services, will be leaving his administration to return to the private sector. The Governor thanked Campbell for his successful tenure making the State operations run more efficiently, streamlining processes and helping save the taxpayers' money. The Governor also announced CMS Assistant Director Maureen O'Donnell will be the acting director until a permanent replacement is named.
"CMS has played a critical part in our successful efforts to streamline government and make it more efficient so we could invest more in healthcare, education and public safety. By using his strong private-sector experience, Paul Campbell has helped transform the business functions of government. State government works better for the people of Illinois as a result of his service," said Gov. Blagojevich.

When Gov. Blagojevich was first elected in 2003, he gave CMS a simple mandate: "to run the business of government like a business." Campbell has been at the agency for four years, serving first as assistant director before being appointed Director in May of 2005. The implementation of the Governor's streamlining initiative has helped saved Illinois taxpayers at least $529 million, according to Deloitte Consulting's analysis of efficiency efforts in the first two fiscal years of the Governor's administration.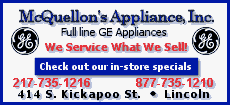 Campbell implemented the Governor's directive by streamlining the state's internal operations, bringing private-sector innovations to the public sector, and saving taxpayer money while improving the business functions of state government. The department leads the cost-effective administration of purchasing, property management, information technology, telecommunications, internal audit and outside legal services for the state's executive agencies, personnel and benefits for all state employees and retirees, and the state's employee and vendor diversity programs.
"I want to thank Governor Blagojevich for the opportunity to serve in his cabinet as we took bold and unprecedented steps to transform the business functions of state government. With his leadership we launched dozens of efficiency initiatives to streamline operations and increase public accountability and transparency. Changing the system hasn't always been easy, but we've made great strides to consolidate the administrative duties of state agencies and in the process produced more than half a billion dollars in savings for Illinois taxpayers," said Campbell.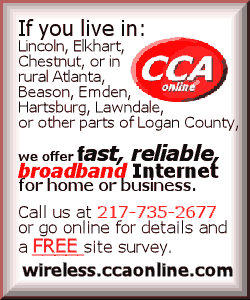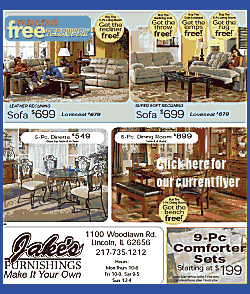 CMS accomplishments since 2003 include:
Transforming the State's business functions through the Shared Services Model, which allowed to transfer into CMS from various agencies critical functions including procurement, IT and communications, internal audit, facilities management, fleet management, workers' compensation, media relations and legal services. This transformation was recognized with a 2005 Innovations Award from the Council of State Governments.

Increasing transparency and improving decision-making in purchasing, which was recognized as a national model with two awards from the National Association of State Purchasing Officials (NASPO).

Upgrading services to citizens and agencies through "Project Hercules" which allowed for the State to modernize and enhance the Illinois Century Network (ICN) to reduce costs and increase services to schools, hospitals and law enforcement agencies statewide. "Project Hercules" was recognized with a Computerworld Honors Program laureate medal in 2006.

Expanding the program to accelerate the growth of small and diverse businesses, by boosting their ability to compete for State contracts.

Expanding markets and revenues for the State's surplus property tax by taking auctions online.
O'Donnell is currently the Assistant Director of CMS and will serve as acting director until a permanent director is named. O'Donnell started her career as a registered nurse, and later earned an MBA and a JD. She has both private- and public-sector experience, having worked for institutions as varied as the University of Illinois Hospital and Ameritech. O'Donnell has worked for large corporations, state government, and in her last private-sector position, served as principal of a successful startup business in the construction industry.
[Text copied from file received from the Illinois Office of Communication and Information]