Newly renovated Union Station to open to the public on Monday

Send a link to a friend
Abraham Lincoln Presidential Library and Museum announces new operating hours
[March 17, 2007] SPRINGFIELD -- The Abraham Lincoln Presidential Library and Museum is pleased to announce that on Monday the newly restored Union Station in downtown Springfield will be open to the public, completing the ALPLM complex. The opening follows a $12.5 million project that returned the building to its original 1898 appearance. Union Station will be a visitor center and provide office and program space for the Abraham Lincoln Presidential Museum and the Abraham Lincoln Presidential Library Foundation. A formal dedication of the building will be announced at a later date.
In addition, the ALPLM has announced new operating hours for the library and museum. Effective May 1, the museum and library will eliminate the extended Wednesday evening hours and extend the library's daily operating hours. Both the museum and library will be open daily 9 a.m. to 5 p.m.

"In just two years, and over 1 million visitors later, the museum continues to be a top destination for folks across the country and around the world," said Rick Beard, executive director of the Abraham Lincoln Presidential Library and Museum.

"As we gear up for what is sure to be a busy summer season, eliminating the extended hours on Wednesday will provide additional time for general museum upkeep and maintenance. We do anticipate that on certain occasions, especially when we present evening programs in the new Union Square Park, that the museum will be open to visitors."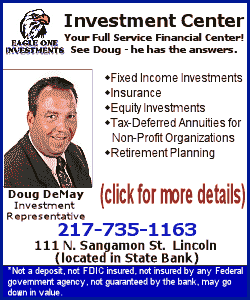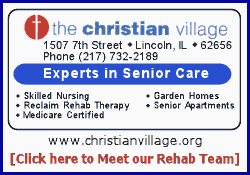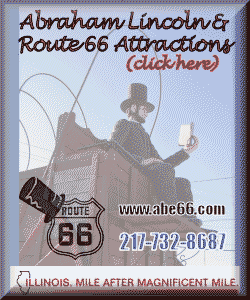 The library's public hours have been extended to be consistent with the museum's daily operating hours and to provide an opportunity for the public to view temporary exhibits on display. With the Union Station opening Monday, the new complex hours will allow a seamless visitor experience offering 9-5 daily hours for all three buildings. The change in hours is expected to save the ALPLM an estimated $50,000 annually in operating expenses and will not affect staffing.
On Jan. 6, the ALPLM welcomed its 1 millionth visitor in less than two years since opening. It is believed to be the fastest record set by any presidential museum. As of March 5, the museum has greeted 1,027,739 visitors.
Currently on exhibit in the museum's Illinois Gallery is "Tales from the Crypt: A History of the Lincoln Tomb" which runs though March 25. The museum's next scheduled temporary exhibit is "Mary Todd Lincoln: First Lady of Controversy," which runs April 28-Oct. 28.
[Text from file received from Abraham Lincoln Presidential Library and Museum]