"Youth are volunteering at record rates -- more than any other generation in history," according to Steven A. Culbertson, president and chief executive officer of Youth Service America, the national coordinating body for the event. "With 24-hour Internet and news shows available, young people are exposed to global coverage, and they are reacting to it now -- not waiting until they are adults to make a difference in the world."

Scott Kimmel, executive director of the Illinois Commission on Volunteerism and Community Service, noted that the prestigious lead agency grant the commission received last fall has aided the commission and Illinois AmeriCorps programs in better fulfilling their mission. "AmeriCorps members pledge up to a year of their lives to 'get things done' in their communities," he said. "National & Global Youth Service Day weekend will demonstrate the impact youth volunteers can have in just one weekend."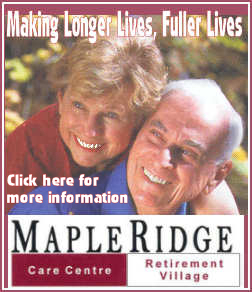 Projects coordinated through AmeriCorps programs in Illinois include the following locations and sponsor agencies:
Belleville -- St. Clair County
Belleville AmeriCorps (program of Southwestern Illinois College) -- Creation of a community garden, planting trees and public environmental outreach
Chicago -- Cook County
City Year Chicago (AmeriCorps state program) -- Creating green spaces, education and community beautification projects

Project YES! AmeriCorps (program of Northwestern University Settlement House Association) and Asian Human Services AmeriCorps -- Community garden renewal project

PCC Westside AmeriCorps (program of PCC Wellness Center) and American Red Cross AmeriCorps -- Environmental and conservation education projects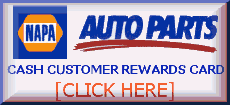 Franklin Grove -- Lee County
ABC AmeriCorps (program of Sauk Valley Community College) -- Tree planting at Franklin Creek State Natural Area
Galena -- Jo Daviess County
Illinois Public Health AmeriCorps (program of Illinois Public Health Association) -- Environmental health fair
McHenry -- McHenry County
AmeriCorps of McHenry County (program of McHenry County Mental Health Board) -- Cleaning the Fox River front and an on-site garden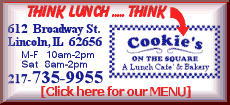 Mount Vernon -- Jefferson County
Land of Lincoln AmeriCorps (program of Rend Lake College) -- Cleaning trails of debris at Mount Vernon City Park
Rock Island -- Rock Island County
Big Brothers Big Sisters AmeriCorps (program of BBBS of the Quad Cities) -- MLK Center cleanup and flower planting
The Illinois motto for National & Global Youth Service Day 2007 is "You cannot escape the responsibility of tomorrow by evading it today." -- Abraham Lincoln
For more information about local events or to get involved, please visit www.ysa.org/map and click on Illinois for projects across the state. Interested people may also contact the commission at 1-800-592-9896.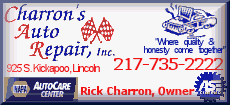 About National & Global Youth Service Day
National & Global Youth Service Day, the largest service event in the world, mobilizes youth to identify and address the needs of their communities through service-learning and community service. Research continues to support service-learning programs as an effective method to increases student academic achievement. According to a leading researcher in service learning, Shelly Billing from RMC Research Corporation, "Service-learning, when implemented with high quality, yields statistically significant impacts on academic achievement, civic engagement, acquisition of leadership skills and personal-social development."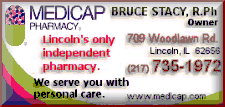 The April 20-22 event is organized by Youth Service America with the support of State Farm Companies Foundation as the presenting sponsor. More than 115 national partners and 51 lead agencies throughout the United States organize projects. Overseas, national lead agencies in 116 countries around the world manage national events. Planning tool kits, service-learning curriculum guides, classroom posters, grants and more are available for youth, parents, teachers and organizations.
Youth Service America is a national nonprofit resource center that partners with thousands of organizations committed to increasing the quality and quantity of volunteer opportunities for young people ages 5 to 25 to serve locally, nationally and globally. Founded in 1986, Youth Service America's mission is to expand the impact of the youth service movement with communities, schools, corporations and governments. Youth Service envisions a global culture of engaged youth who are committed to a lifetime of service, learning, leadership and achievement. In addition to National & Global Youth Service Day, which takes place concurrently each April, Youth Service America also hosts SERVEnet, providing the largest database of volunteer opportunities in America. For more information, visit www.ysa.org.
[Text from file received from the Illinois Office of Communication and Information]