DivorceCare series steers recovery and healing process

Send a link to a friend
'Moving On, Growing Closer to God'
[March 21, 2007] Positive experiences that can come out of divorce will be the final topic of the DivorceCare seminar and support group as it meets from 7 to 9 p.m. Monday at Jefferson Street Christian Church, 1700 N. Jefferson.
DivorceCare is a video seminar series featuring experts on divorce and recovery topics such as coping with anger and depression, new relationships, and financial survival. Each session also includes a group discussion.

"Moving On, Growing Closer to God" looks at the spiritual growth and renewal that can result from divorce. Among the experts featured in the video are Myles Munroe, Ph.D., author of "Single, Married, Separated and Life After Divorce"; and psychologist and author Robert Abarno, Ph.D.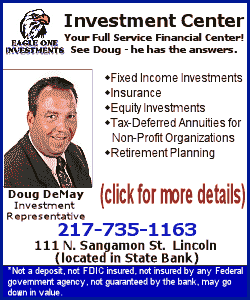 Child care is available during the session.
Call 217-732-9294 for more information about this session or the next DivorceCare seminar and support group, scheduled to begin at the end of April.
[Text from Jefferson Street Christian Church news release]