State public health director issues consumer warning

Send a link to a friend
Illegally manufactured Mexican-style cheese can lead to illness such as salmonella
[March 23, 2007] SPRINGFIELD -- Dr. Eric E. Whitaker, state public health director, issued a warning Thursday about the dangers of consuming illegally manufactured Mexican-style cheeses, such as queso fresco or queso cotija. The warning came after a sample of Mexican-style cheeses from a grocery store in Kane County tested positive for salmonella. The manufacturer of the salmonella-contaminated cheese in Kane County has not been clearly identified.
"We're concerned that people who have this illegally manufactured cheese may become sick from salmonella," Whitaker said. "It is important that people check the labeling to make sure the product is by licensed manufacturers -- even if you purchase the product from a grocery store. Anyone who has become ill after eating Mexican-style cheese should contact their health care provider."

The Illinois Department of Public Health is working with Kane County and alerted other local health departments about this illegal, contaminated cheese. The IDPH Food, Drugs and Dairies Division has advised local health departments to review the cheeses present in grocery stores in their jurisdiction and make sure they are from approved sources.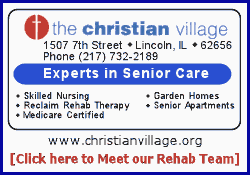 Salmonella is a bacteria that can be found in illegally manufactured cheese. While the bacteria cannot be detected by sight, taste or smell, it can cause illness, including fever, abdominal cramps and diarrhea. Most individuals can recover on their own in three to five days. The infection can be more severe in young children, the elderly and those with compromised immune system. Consumers who are ill with fever and diarrhea should call their physician. If consumers believe their illness is linked to Mexican-style cheese, they should contact their local health department and hold the cheese in case it is needed for testing.
Outbreaks of salmonella in other states have been associated with these illegally manufactured cheeses popular in Latino communities. Consumers are strongly warned against buying or consuming cheese that is suspected to be made by an unlicensed producer. The Illinois Department of Public Health recommends that people who have Mexican-style cheese in their home but cannot clearly identify that the product was manufactured by a licensed or regulated manufacturer should not eat the cheese.
Legitimate, wholesome Mexican-style cheeses are available in the refrigerated case at retail stores and authenticated by label information specifying the legal name of the product, name and address of the distributor or processor, quantity of contents, an ingredient statement, and nutrition facts (in most cases).
Mexican-style cheeses purchased from a deli and packaged at the time of sale are required to be labeled with the common or usual name of the product and the name and address of the manufacturer, packer or distributor. The product is then weighed and priced at the time of sale. Nutrition facts and other information required for packaged cheese must be available upon request.
The Illinois Department of Public Health encourages consumers to always purchase milk and dairy products made by licensed manufacturers.
For more information about salmonella, visit www.idph.state.il.us/public/hb/hbsam.htm.
[Text from Illinois Department of Public Health news release received from the Illinois Office of Communication and Information]