Tony Award-winning drama 'The Last of Mrs. Lincoln' to be performed at the Abraham Lincoln Presidential Library and Museum

Send a link to a friend
[March 23, 2007] SPRINGFIELD -- This spring, the Abraham Lincoln Presidential Library and Museum will present "The Last of Mrs. Lincoln" for six performances in the museum's Union Theater. James Prideaux's powerful, Tony Award-winning drama was produced on Broadway in December 1972, starring Julie Harris as Mary Todd Lincoln, and was subsequently taped for television.
Impulsive, imperious and foolish in money matters, Mary Todd Lincoln was beset by a series of unhappy events in the years following her husband's tragic assassination. Frustrated in her attempts to obtain a pension from Congress and deeply grieved by the untimely death of her beloved son Tad, she was, for a brief time, committed to a mental institution by her sole surviving son, Robert. But, as the play so eloquently makes clear, Mary Lincoln was also a woman of great courage and compassion who grew in stature as she came to accept what life had dealt her. Her ultimate reconciliation with her remaining son is a moment of deep emotion and human understanding. Told through a sequence of varied and theatrically brilliant scenes, the play is a true and touching portrait of a remarkable and much-maligned woman.

The play spans the final 17 years of Mary Todd Lincoln's life, following the assassination of her husband. The play is in conjunction with the museum's temporary exhibit "Mary Todd Lincoln: First Lady of Controversy," which opens April 28 and runs through Oct. 28.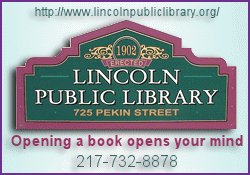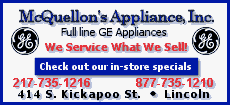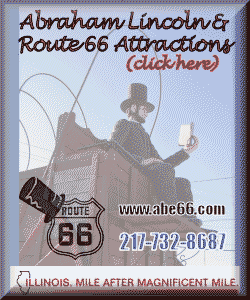 "The Last of Mrs. Lincoln" is directed by the Phil Funkenbusch, theater director for the presidential library and museum, and features Pam Brown in the title role.
Performance dates:
Tickets are $10 for members of the Abraham Lincoln Presidential Library Foundation and $12 for general admission. For tickets, call 217-558-8934.
This event is co-sponsored by the Illinois Historic Preservation Agency and the Abraham Lincoln Presidential Library Foundation.
[Text from file received from Abraham Lincoln Presidential Library and Museum]