Two Logan County students win attitude award

Send a link to a friend
28 individuals named as IESA Scholar Attitude Award winners
[March 27, 2007] BLOOMINGTON -- The Illinois Elementary School Association is pleased to announce the winners of the 2007 Scholar Attitude Award presented by State Farm. Twenty-eight students from across the state who attend IESA member schools were selected by a panel of judges and will be honored with a luncheon on April 20, beginning at 11 a.m., at the Chateau Hotel and Conference Center in Bloomington.
The 28 award winners, two guests of each award winner and the school principals will be guests of the IESA at the luncheon. All award winners will receive a plaque, an award medallion and a DVD of the day's events. Stephen Bargatze of the Tennessee Secondary School Athletic Association will be the guest speaker.

To be eligible, a student from an IESA member school must be of eighth-grade status, have a minimum grade-point average of 3.5 on a 4.0 scale, must have participated in at least one IESA activity during each year of their two-year junior high career, and must have demonstrated outstanding citizenship during their junior high tenure. In addition, each student is required to submit a typed essay titled "The Value of Sportsmanship."

Only one student from each IESA member school was eligible for consideration. One girl and one boy from each of the 14 IESA board's geographic membership divisions were selected. Nearly 175 applications were received.
"Prior to this year, our judges selected one student from each of the 14 membership divisions," said Steve Endsley, IESA executive director. "This year, because of the support we have received from State Farm, our judges selected one girl and one boy from each division, bringing the total number of award winners to 28. The students selected for our ninth annual Scholar Attitude Award represent the finest junior high school students in the state of Illinois. The tradition of naming a Scholar Attitude Award started in 1999, and that first group of students selected set the expectation bar at a high level. This year's class has met the challenge and has demonstrated their abilities in the classroom, on the playing fields and in their communities. It is refreshing to see that the youth of Illinois are preparing for their high school careers and beyond. Our judges have a very difficult time selecting only 28 students. These students will be the leaders of tomorrow."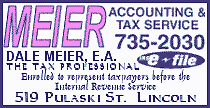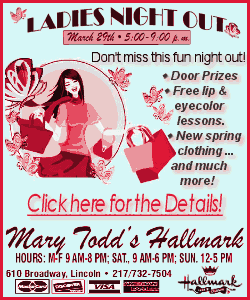 Named as Scholar Attitude Award Winners for 2007 are:
Division A: Haley Loprieno, Algonquin Heineman; Jake Mihalkanin, Burr Ridge Middle School

Division B: Holly Kortemeier, Forreston; Tanner Schoff, Walnut Bureau Valley North

Division C: Sara Losacco, New Lenox Martino; Kyle Clark, Bolingbrook Brooks

Division D: Sarah Flintgruber, Metamora Germantown Hills; Marty Schulz, Pontiac St. Mary's

Division E: Tessa Copple, Elmwood; Sullivan Curtin, Dunlap

Division F: Anne Rauschert, Bushnell-Prairie City; Ryan Kimler, Macomb

Division G: Kelsey Davis, Heyworth; Samuel Wylde, Normal Kingsley

Division H: Michaela Eickhoff, Danville Oakwood; Nathan Fathauer, Catlin

Division I: Audra Krusz, Lincoln Carroll Catholic; Will Cross, Hartsburg-Emden

Division J: Hannah Booker, Tremont; Shane Hoerbert, Greenview

Division K: Hannah Cole, Windsor; Michael Rosenbaum, Arthur

Division L: Ashlyn Jacquot, Winchester; Collin Innis, Springfield Lincoln

Division M: Meghan Scott, Effingham Junior High School; Jordan Haskenherm, Teutopolis

Division N: Sarah Hausmann, Hardin St. Norbert; Kurtis Weber, Carrollton Grade School
[Text from file received from the Illinois Elementary School Association]