Gov. Blagojevich announces launch of Illinois Abraham Lincoln Bicentennial Commission online site

Send a link to a friend
Lincoln200.net promotes activities, generates enthusiasm for the February 2009 celebration of Lincoln's 200th birthday
[March 27, 2007] SPRINGFIELD -- Gov. Rod R. Blagojevich announced that the Illinois Abraham Lincoln Bicentennial Commission has launched an online site to promote activities and events leading to the 200th anniversary of Lincoln's birth. Lincoln200.net, provides an online resource to build enthusiasm and support for the February 2009 observance in Illinois.
"This new website is a great resource that reminds us why our 16th president is one of world history's most revered figures and what we are doing to celebrate his bicentennial in the Land of Lincoln," Blagojevich said. "I encourage everybody to visit this website, as well as the many state-operated historic sites and memorials, to fully appreciate what Lincoln's legacy means to us today."
The online site will feature planned events in Illinois leading up to the bicentennial and will be continually updated as new events are scheduled. Illinois' world-renowned Lincoln historic sites and the Abraham Lincoln Presidential Library and Museum are highlighted. The online resource also introduces the Illinois Abraham Lincoln Bicentennial Commission members and their mission and has links to the federal, Kentucky and Indiana bicentennial commissions to keep visitors informed about what's going on outside the state of Illinois. Lincoln200.net also includes a wealth of information about the 16th president's life and times, with links to numerous research and history organizations.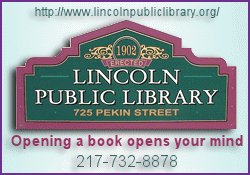 "The commission is very excited to launch the Illinois Lincoln Bicentennial website," said Kay Smith, the Illinois Lincoln Bicentennial coordinator. "This site will be used as a tool to distribute information on local and statewide bicentennial events and planning. We look forward to furnishing the site with interesting and informative details to promote the best possible ways to honor Lincoln and the 200th anniversary of his birth."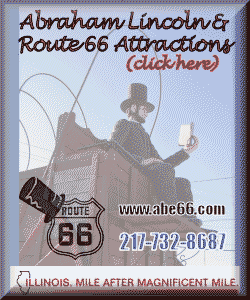 Blagojevich established the Illinois Abraham Lincoln Bicentennial Commission in February 2006 to promote a deeper knowledge, understanding and engagement in the life and times of Abraham Lincoln through conferences, publications, preservation of Lincoln sites and observances commemorating Lincoln's 200th birthday. The commission is working closely with local, state and national government agencies and organizations to coordinate events leading up to the Bicentennial observance. The commission operates with support from the Illinois Historic Preservation Agency.
The commission encourages people to visit their local libraries and historical societies and the links on the new online site to learn about Abraham Lincoln and his legacy. The commission also recommends that people visit the tremendous array of state-operated historic sites and memorials in Illinois with ties to Abraham Lincoln.
[Text from file received from the Illinois Office of Communication and Information]